Genetically Modified Crops in Asia-Pacific
G T Gujar, Y Andi Trisyono, Mao Chen
Meeting future food needs without compromising environmental integrity is a central
challenge for agriculture globally, and growers worldwide are rapidly adopting GM crops, with
444 million acres produced globally in 2015.
Asia-Pacific countries play an important role, with India, China and Pakistan appearing in the
top 10 countries with acreage of genetically modified crops.
This book shows the progress of GM crop adoption across the Asia-Pacific
region over the past decade, and provides important insights for countries in
the process of adopting and regulating GM technology.
It provides an in-depth discussion of opportunities and challenges in different countries,
and for different crops within the region. Beyond this region, readers will benefit from
understanding how GM crops have been integrated into many different countries and,
in particular, the effects of the take up of GM cropping systems by farmers with different
socioeconomic backgrounds.
Provides a useful insight for stakeholders with an interest in Asia-Pacific Agriculture.
Release

Feb-2021
ISBN

9781486310906
RRP (AUD)

$220.00
Pages

344
Format

Hardback
Category

Agriculture
G T Gujar, Y Andi Trisyono, Mao Chen
G T Gujar retired in 2015 after 37 years of academic service related to insect resistance management. Y Andi Trisyono is a Professor of Entomology at the University of Gadjah Mada in Indonesia. Mao Chen, is currently Head, Market Development field testing, APAC Bayer Crop Science (Singapore).
CSIRO Publishing
CSIRO Publishing has an internationally recognised, editorially independent program publishing science titles for academic, professional and trade audiences. We are owned by Australia's Commonwealth Scientific and Industrial Research Organisation.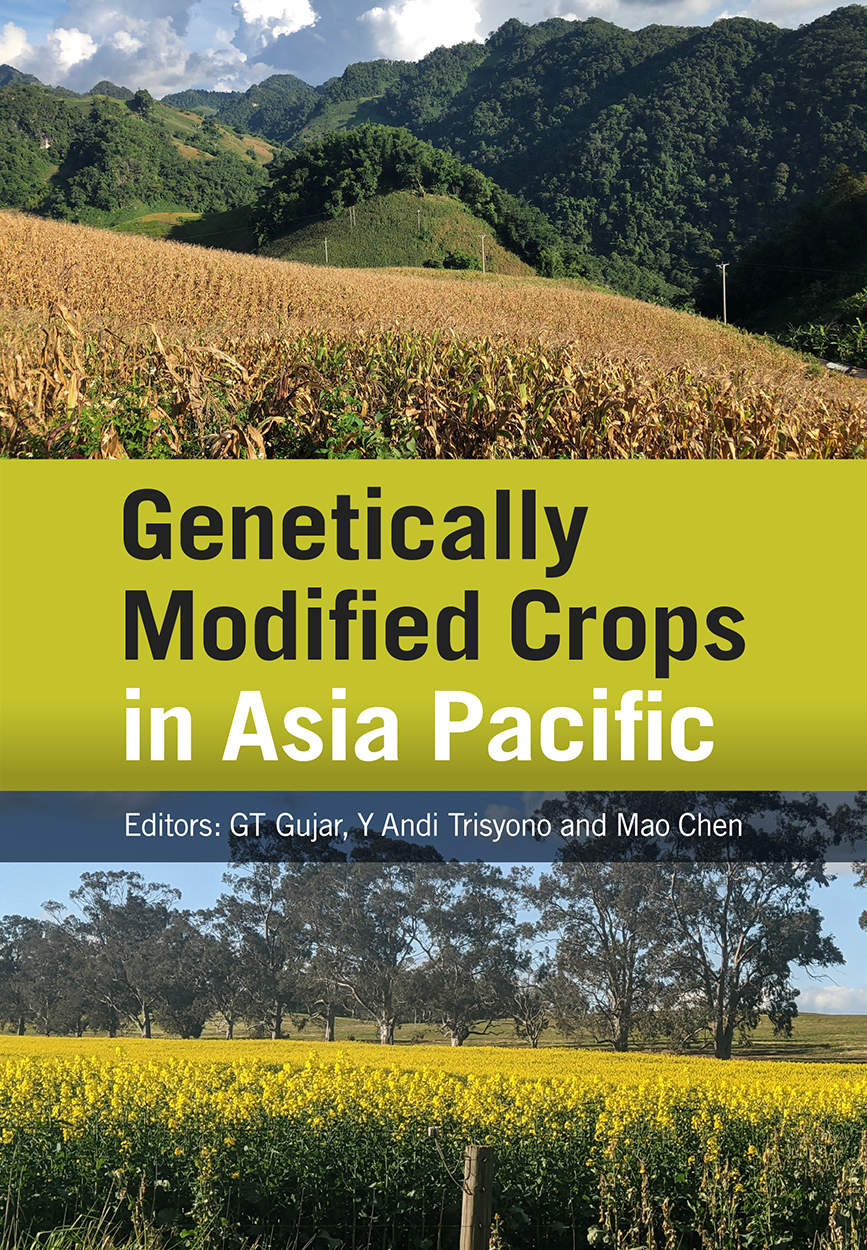 Rights

All languages ex. English
Contact

Claire Nance, Rights Manager
Email
Website