Go Away Glob
Sarah Elliott Smyth, Simon Howe
Jimmy blinked away tears.What if I get it wrong like last time? Glob hovered over him, like an angry rain cloud blocking out the sun. Jimmy looked down and shook his head.
"Go away, Glob," Jimmy thought.
Did you know that everyone feels anxious or scared from time to time? It is a normal human emotion. Like when you almost fall or when you see a snake. It's your body's natural 'fight, flight or freeze' response.
Go Away Glob encourages children to process and overcome feelings of anxiety, worry and self-doubt, to get back to enjoying the activities that they love.
Go Away Glob is sensitively written to help children who develop anxiety in social situations such as in the class room or around their peers.'
ISBN

9781925592153
RRP (AUD)

$17.00
Format

Paperback
Category

Anxiety, wellbeing
Sarah Elliott Smyth
Sarah is a passionate and vivacious primary educator, writer, wife and mother to one amazing toddler girl.
Empowering Resources
We publish beautiful children's books that nurture, educate and empower children. Our Australian authors and illustrators have collaborated to produce the highest quality stories that positively impact children around Australia and around the world.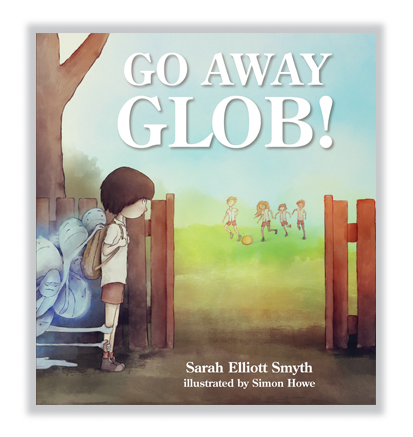 Rights
Contact
Email
Website