Grand Slam
Kathryn Ledson
Erica Jewell can't worry about hunky hired gun, Jack Jones, and his commitment-phobic ways. She's flat out managing Dega Oil's sponsorship of the Australian Open tennis, and doing a pretty good job. That is until a devastating explosion sends Dega's reputation and share price plummeting.
Public outrage over the incident upsets Emilio Méndez – the tournament's biggest drawcard – and he wants to cut ties with Dega. When Erica is sent to calm him, Emilio becomes convinced he can't win without her. He demands she stay close and the media misinterprets their relationship, much to Jack's irritation. Meanwhile, danger lurks, threatening Emilio and Erica, and she must race against time to discover: who's trying to kill them and why?
From the elite inner sanctum of the Australian Open to the packed halls of Chadstone Shopping Centre, can Australia's favourite accidental heroine save Emilio, her job, and so-called relationship with Jack Jones?
Erica Jewell is great fun … solving crimes, getting into trouble, being sassy and generally causing havoc.'
'For a very Australian, very funny read, Grand Slam is the latest Erica Jewell novel…'
'Loved every funny, over the top crazy piece of action in this book.
Series

The Erica Jewell Series – Book 3
Release

Feb-2019
ISBN

9781925827200
RRP (AUD)

$29.99
Pages

388
Format

Paperback & ebook
Category

Romance/Suspense/Comedy
Kathryn Ledson
Kathryn Ledson is a writer and editor and the creator of Erica Jewell, lead character in Kathryn's series of funny, romantic, action-packed novels which so far includes Rough Diamond, Monkey Business and Grand Slam. Kathryn lives with her husband near Byron Bay, on Australia's stunning east coast.
Pilyara Press
We are a trail-blazing group of professional authors who have left behind the goliath world of publishing to form an independent small press.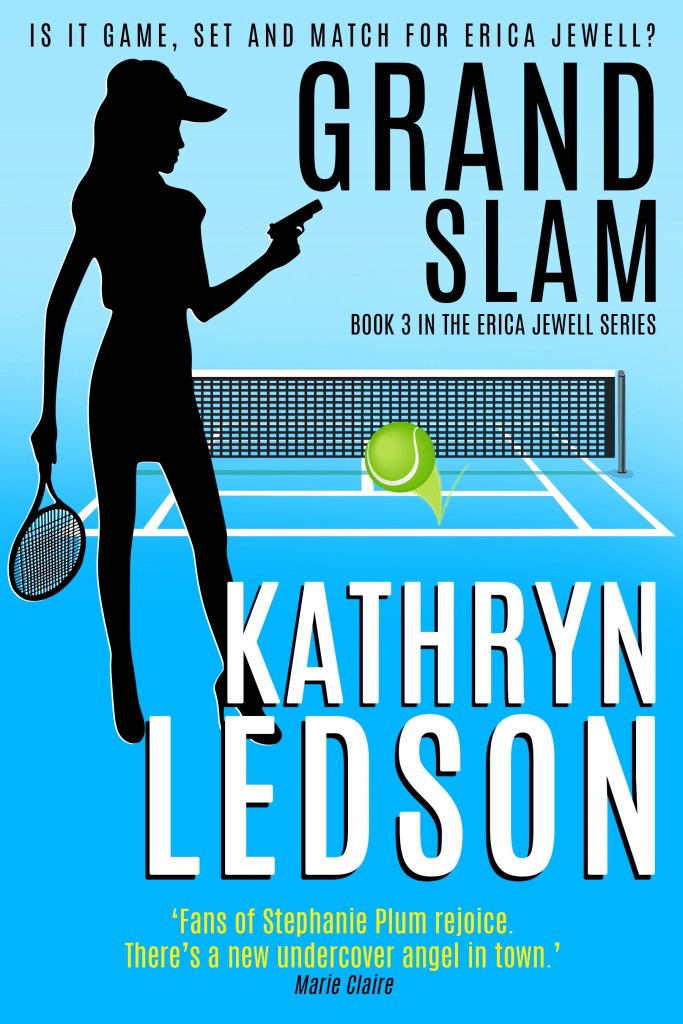 Rights
Rights available
Rights sold
Contact
Email
Website