A violent mob disrupts the East Toronto funeral service for loner Paul Shoreditch. The riot attracts media attention but is soon forgotten. Meanwhile, aspiring journalist, film fanatic and Internet addict Jackie Roberts discovers a bizarre online community that has been sullying Paul's name for years. What did Paul do to these people?
As Jackie learns about Paul's life story, she finds herself empathizing with him despite her gut feelings, but nothing prepares her for the truth.
An offbeat mix of satire and mystery, Hate Story takes a sledgehammer to the disturbing modern trend of Internet bullying and shaming.
From Twitterized mobthink to Facebook fact-bashing to knuckle-dragging attacks on science, our current reality presents formidable problems for the satirist. Cottrill takes up that challenge and runs with it, skewering journalists, online vigilantes, and cyberbullies with undisguised glee.
Hate Story is a fresh, funny, original and oh-so-timely tale of the dark side of social media and Internet shaming.
I spend hours trawling bookshops for a gem that breaks the mold, and with Hate Story, I found it. Jeff Cottrill pens a picture of humanity that is razor sharp, dark, but above all else, uniquely original.
Release

Mar-2022
ISBN

9780645350548
RRP (AUD)

$27.99
Pages

272
Format

Paperback & ebook
Category

Fiction/Humour/Satire
Jeff Cottrill
Jeff Cottrill is a fiction writer, poet, journalist and spoken-word artist in Toronto, Canada. In 2021, he had poetry and flash fiction published in several international anthologies. His poem "This Is Not Real Poetry" is currently nominated for a Pushcart Prize.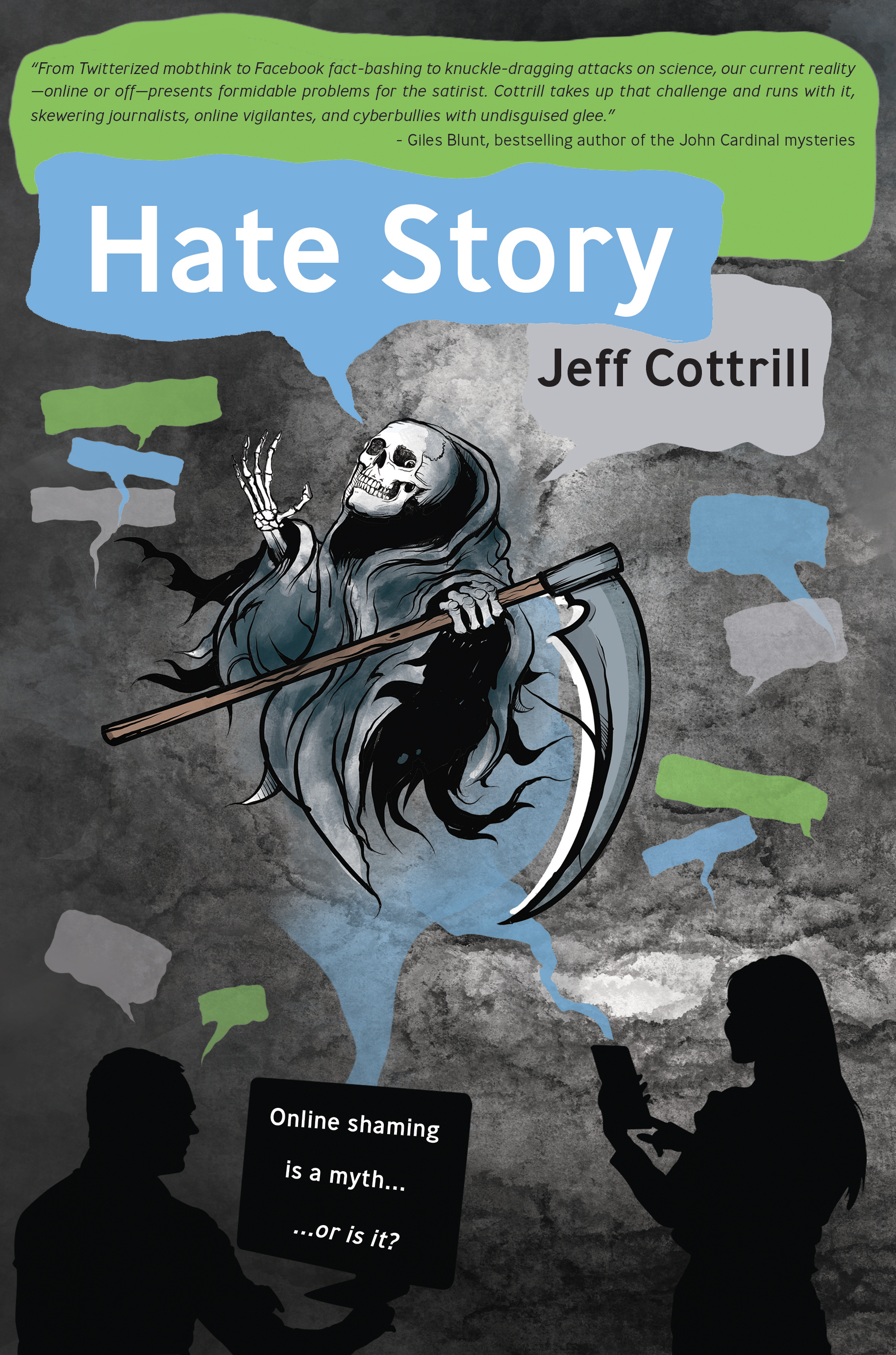 Rights
Contact
Email
Website