"He Chose Porn Over Me": Women Harmed by Men Who Use Porn
Melinda Tankard Reist (editor)
Shattering the popular myth that porn is harmless, the personal accounts of 25 brave women in "He Chose Porn over Me" reveal the real-life trauma experienced by women at the hands of their porn-consuming partners – men who were supposed to care for them.
This confronting but necessary book dares to tell the truth about pornography's destructive impact – about the men who habitually use it and the women and children who are mistreated and discarded as a result.
The women in this book were collateral damage in their partner's insatiable greed for porn. Their stories tell of the crushing of intimacy, respect, connection, love. Porn colonised their families, leaving women rejected and scarred. They were subjected to sexual terrorism in their own homes. The men, turbo-charged by pornography, were intoxicated by sexualised power. They didn't care if they lost everything including their partners.
In this haunting expose, pornography is rightfully situated as an insidious tool of violence against women.
The contributors, now working to re-build their lives, found a confidante in Melinda Tankard Reist who supported them in the sharing of their experiences in these pages, and to warn other women – don't date men who use porn …
Thanks to the 25 personal stories of women interviewed by anti-porn campaigner and author Melinda Tankard Reist, I found myself strengthened to revisit my own experiences. I no longer felt alone against an invincible foe.
Release

Aug-2022
ISBN

9781925950588
RRP (AUD)

$26.95
Pages

200
Format

Paperback & ebook
Category

pornography, coercive control
Melinda Tankard Reist
Melinda Tankard Reist is an author, speaker, media commentator, blogger and advocate for young people. She is best known for her work addressing sexualisation, objectification, harms of pornography, sexual exploitation, trafficking and violence against women.
Spinifex Press
Spinifex Press turned 30 in 2021. We publish controversial and innovative feminist books with an optimistic edge.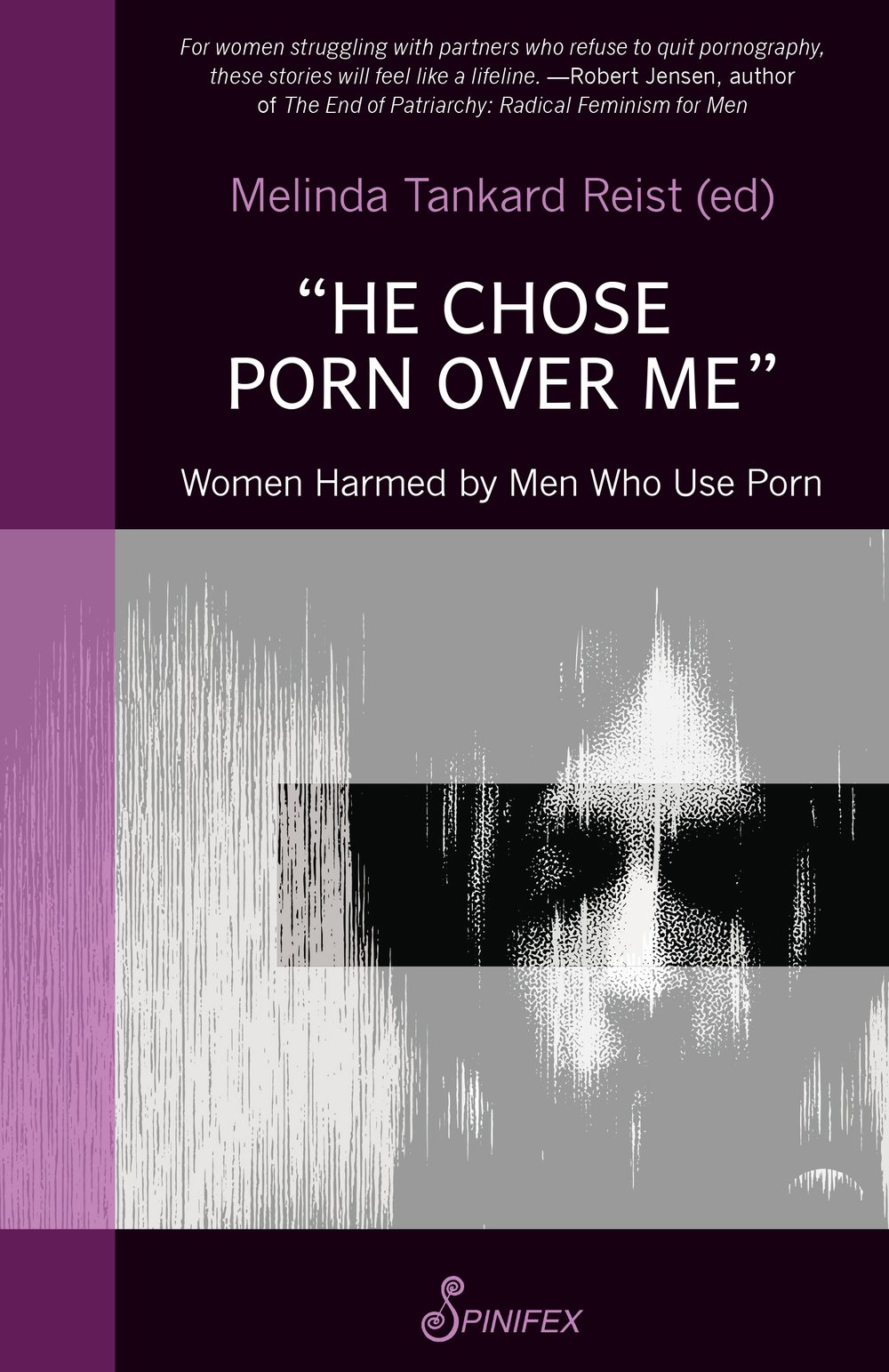 Rights
Contact
Email
Website