Heartstrong
Ellidy Pullin
'If not with you, then for you.'
It was a perfect Wednesday morning when Alex 'Chumpy' Pullin kissed his partner, Ellidy, goodbye to go spearfishing. Most days Ellidy would go to the beach too, but that day she didn't. Later, there was a knock at the door. A man had been found unconscious on the ocean floor. It was Chumpy.
From that moment, Ellidy's world stopped. There was deep grief, disbelief and then the gradual realisation that this was real. Ellidy's partner of eight years, a World Champion snowboarder, a man of energy and music, was gone. And so was the life they had built together and the dream of the child they had been trying for. In the hours that followed a suggestion was made: did Ellidy want to harvest Chumpy's sperm and try for the baby they both wanted so deeply?
There was a ticking clock. They had thirty six hours before it would be too late.
Release

Sep-2022
ISBN

9780733649219
RRP (AUD)

$34.99
Pages

304
Format

Paperback & ebook
Category

Non Fiction/Reference: Biography & True Stories
Ellidy Pullin
Ellidy Pullin is a popular podcaster and influencer. She loves the ocean, animals, the outdoors, sewing, cooking, camping, surfing, travelling, yoga, food and wine. Ellidy is determined to keep the memory of her partner Chumpy Pullin strong, to honour his spirit and for their daughter, Minnie.
Hachette Australia
Hachette Australia is one of Australia's leading publishing houses. We seek out the best stories. We nurture them. Then we share them.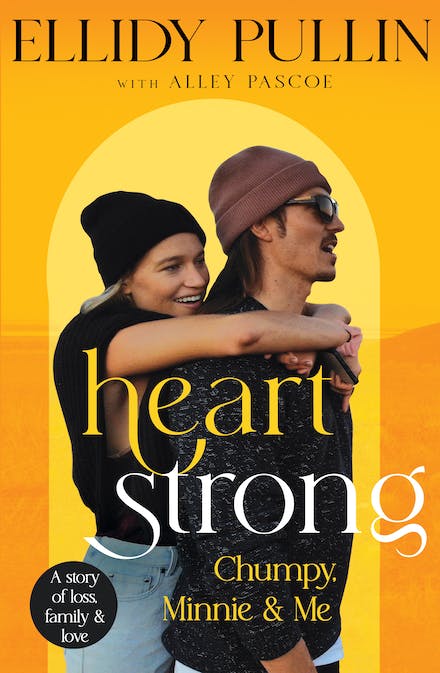 Rights
Rights Sold
Material Available
Contact

Emma Dorph, Rights and Contracts Manager and Sarah Brooks, Head of Contracts, Audio & International Sales
Email
Website