Here Be Monsters
Richard King
We are in the midst of a technological revolution. Is it changing what it means to be human?
From genetic engineering to Chat GPT, from cybersex to cyberwar, and from mood-altering pharmaceuticals to the widespread automation of work, new technologies are rewriting the terms of our existence. We celebrate this as 'progress' but often these developments are in line with the priorities of power and profit. The bright young things of Silicon Valley celebrate their ability to 'move fast and break things'. But what if new technologies are breaking us?
In this timely and provocative book, Richard King argues that modern societies need to develop a more critical attitude to new and emerging technologies. We need, he suggests, to rethink our relationship to our tools from a radically humanistic perspective, enlisting philosophy, anthropology and the arts in the fight against dehumanising machines. It is not enough to let the market decide which technologies are good for us. We need to ask what we want from technology. And the question of what we want is a question about who we are.
As science, technology and capitalism fuse, and activists and entrepreneurs talk openly of a 'post-human' future in which individuals will transform themselves using data and biotechnologies, we are entering unchartered territory – a territory marked with the mapmaker's warning, Here Be Dragons … Here Be Monsters. It's time for a lively conversation about humanity in tech-driven world.
In this excellent, very readable, and laudably ambitious work, Richard King takes nothing for granted, but gives us a portrait of a species in the act of utterly changing itself, a terrible beauty being born.
Pulling together tech criticism, literary theory and history, King has created a text that is bigger than the sum of its parts. This thoroughly enjoyable text gives the reader the confidence to commit to a bold ambition for a more democratic technological future.
Endlessly fascinating. An extraordinary inquiry into the hidden ways in which technology shapes and reshapes human being and our world, by one of our most stylish and elegant writers.
Release

May-2023
ISBN

9781922633385
RRP (AUD)

$32.99
Pages

352
Format

Paperback & ebook
Category

Society, Technology
Richard King
Richard King is an English author, critic and poet based in Fremantle, Western Australia. He is the author of On Offence: The Politics of Indignation (Scribe, 2013), published in Australia, the UK and the US.
Monash University Publishing
Monash University Publishing publishes books of the highest standard across the humanities and social sciences, with special interest in books that specialise in Asian studies, politics, education, communications, Australian history, Indigenous issues, culture and society.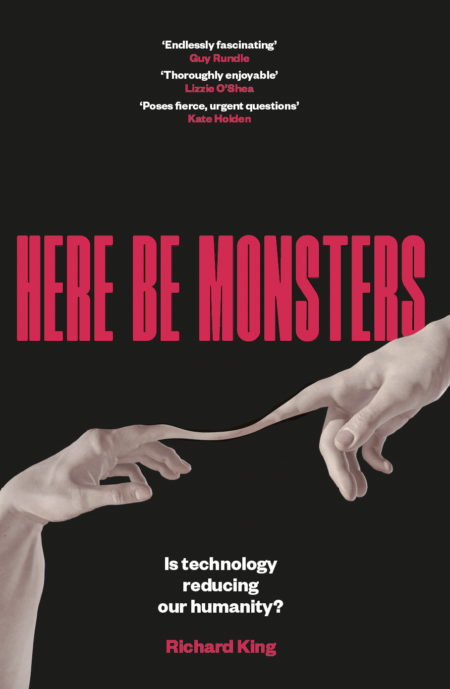 Rights
Praise for On Offence

'An extended essay of uncommon eloquence and brio.' The Weekend Australian
Contact

Julia Carlomagno, Publisher
Email
Website