Hey There! What's Your Superpower?
Jayneen Sanders, Sarah Jennings
A children's book to encourage a growth mindset of resilience, persistence, self-confidence, self-reliance and self-esteem.
Follow Becky's journey as she tries lots of exciting new things to find her amazing superpowers! This engaging and interactive children's book provides a number of simple and very achievable 'tasks' to help kids to develop a growth mindset of resilience, persistence, self-confidence, self-reliance and self-esteem.
The aim of this book is to encourage kids to believe in themselves and to develop a self-confidence 'foundation' – especially those children who lack self-belief and can often lose their will to even try. One superpower may lead to two superpowers, and on it goes, until that child has a deeper belief in his or herself.
This book can be read over a number of sessions. It has been designed to encourage children to 'have a go' and to inspire them to try and keep on trying. So please, dip in with the kids in your care and help them discover not only their new superpowers, but an ability to give new challenges a go and to keep on trying! Also included are Discussion Questions for parents, caregivers and teachers, and extra ideas to boost kids' confidence.
Release

Aug-2019
ISBN

9781925089455
RRP (AUD)

$14.95
Pages

40
Format

Paperback & Hardback
Category

Resilience, Self-confidence
Jayneen Sanders
Jayneen Sanders (aka Jay Dale) is an experienced educator and author. She writes children's books on body safety, consent, gender equality, social and emotional intelligence. Jayneen is Lead Author for the series Engage Literacy published by Capstone, and
Educate2Empower Publishing
Educate2Empower Publishing is an international award-winning niché children's book publisher established in 2010 that specializes in children's books on BODY SAFETY, CONSENT, GENDER EQUALITY, RESPECTFUL RELATIONSHIPS, and SOCIAL and EMOTIONAL INTELLIGENCE.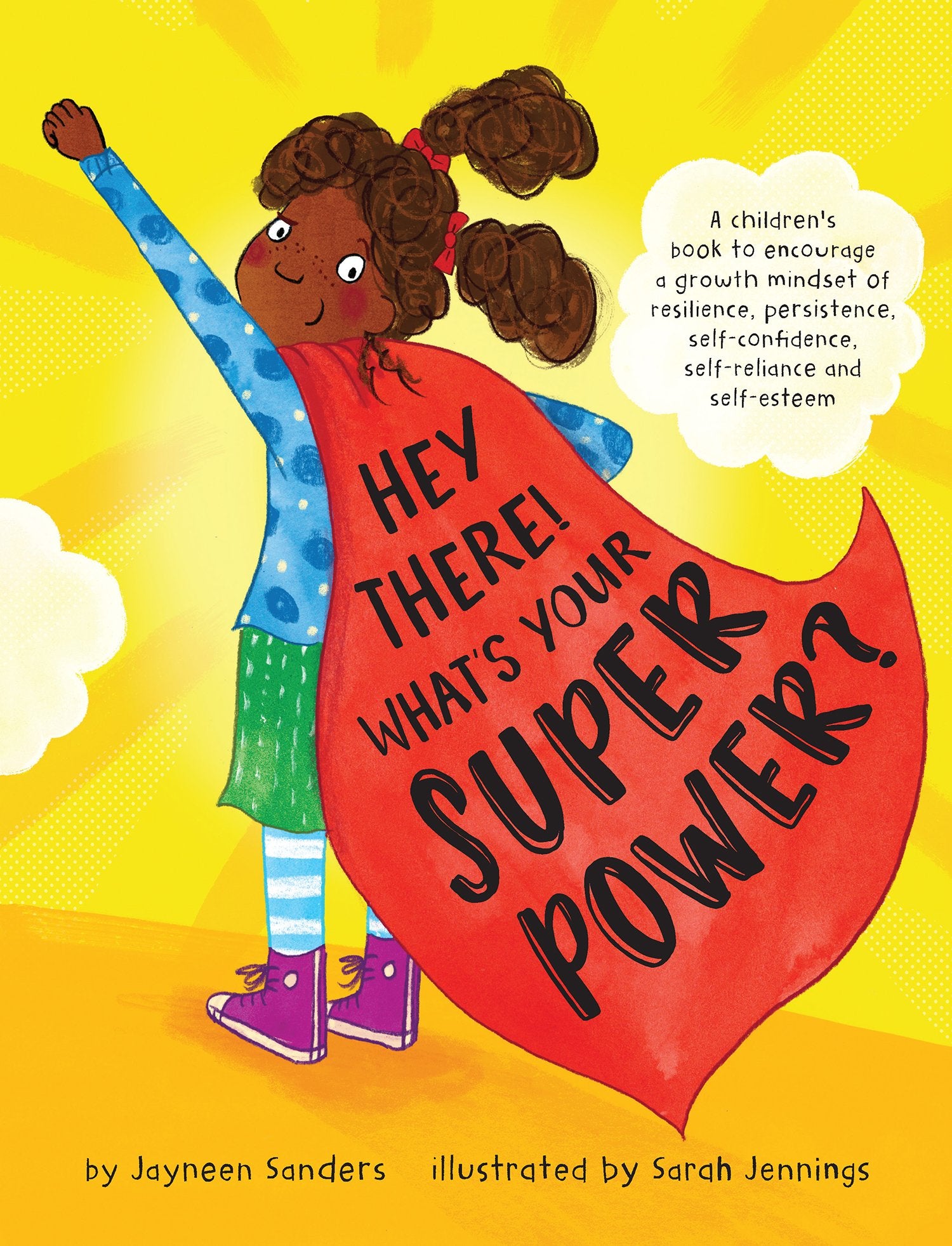 Rights
Rights Sold
Contact
Email
Website