Hometown Haunts: #LoveOzYA Horror Tales
Edited by Poppy Nwosu, various authors
This horror anthology unites a stellar cast of Australia's finest YA authors with talented new and emerging voices.
Contributors are Wai Chim, Sarah Epstein, Alison Evans, Lisa Fuller, Margot McGovern, Poppy Nwosu, Emma Osborne, Marianna Shek, Holden Sheppard, Jared Thomas, Vikki Wakefield and Felix Wilkins.
The stories in this wide-ranging collection dig deep and go hard. While some are straight-up terrifying rollercoaster rides, others are psychologically rooted in our society's deepest fears and concerns: acceptance and fitting in, love and loss, desire and temptation, and the terror of a world threatened by catastrophic change … and even collapse.
From body horror to the supernatural, hauntings to transformations, and the everyday evil of humans to menacing outside forces, Hometown Haunts will have you glued to your chair … until you leap out of it!
Release

Oct-2021
ISBN

9781743058640
RRP (AUD)

$24.95
Pages

250
Format

Paperback
Category

YA horror anthology
Poppy Nwosu
Poppy Nwosu is an author of young adult fiction. She has published three romantic contemporary novels and is the editor of the 2021 YA anthology Hometown Haunts: #LoveOzYA Horror Tales.
Wakefield Press
Wakefield Press is a leading independent publishing company based in South Australia. We love good stories and publish beautiful books. We publish on a diverse range of topics, including fiction, history, biography, art, food, and the environment. We also have a dedicated young adult list.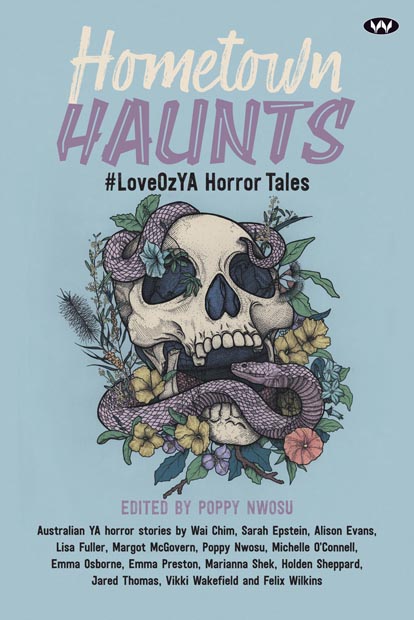 Rights
Contact
Email
Website