From the winner of the 2020 Victorian Premier's Award for an Unpublished Manuscript comes a genre bending tour-de-force debut
The city was in the same place. But was it the same city?
Alice stands outside her family's 1950s red brick veneer, unsure if she should approach. It has been sixteen years, but it's clear she is out of options.
Lydia opens the door to a familiar stranger – thirty-nine, tall, bony, pale. She knows her sister immediately. But something isn't right. Meanwhile her son, George, is upstairs, still refusing to speak, and lost in a virtual world of his own design.
Nothing is as it was, and while the sisters' resentments flare, it seems that the city too is agitated. People wake up to streets that have rearranged themselves, in houses that have moved to different parts of town. Tensions rise and the authorities have no answers. The internet becomes alight with conspiracy theories.
As the world lurches around them, Alice's secret will be revealed, and the ground at their feet will no longer be so firm.
A spectacular debut novel from one of Australia's most exciting new writers. Winner of the Victorian Premier's Unpublished Manuscript Award, Hovering crosses genres, literary styles and conventions to create a powerful and kaleidoscopic story about three people struggling to find connection in a chaotic and impermanent world.
An ambitious, kaleidoscopic novel that playfully but poignantly explores ideas around permanence, ownership, belonging, artistic integrity, and the sentience of nature. Ingeniously employing a dazzling variety of voices and postmodern narrative devices, or 'interruptions' - internet code, text messages, police reports, comments sections, diagrams - Hovering ultimately tells a gripping story about three people who are struggling to find meaning in their lives.
This is a hugely imaginative and brilliantly executed literary debut, written in a register that is perhaps best described as surreal, but also very readable. Throughout the book, Davis toys with form, leading the reader through a variety of excursions in narrative mode, including text messages, chat rooms, HTML code, interview transcripts, hashtags, and other formats I'm not sure how to describe. Every single one of these experiments is a success; they are not a writerly conceit, but part of Davis' careful querying of the ways in which we make our realities.
Release

Mar-2022
ISBN

9780733645624
RRP (AUD)

$32.99
Pages

304
Format

Paperback & ebook
Category

Fiction: Literary
Rhett Davis
Rhett Davis is from the Wadawurrung country of Geelong and its nearby coastal towns. He has published in places like The Big Issue, Meanjin and The Sleepers Almanac. In 2015, he completed an MFA in Creative Writing at the University of British Columbia in Vancouver. Hovering was written as part of a PhD at Deakin University and won the Victorian Premier's Literary Award for an Unpublished Manuscript in 2020. Rhett has lived in several places but always finds his way back to Geelong, where he lives with his partner and two talkative cats.
Hachette Australia
Hachette Australia is one of Australia's leading publishing houses. We seek out the best stories. We nurture them. Then we share them.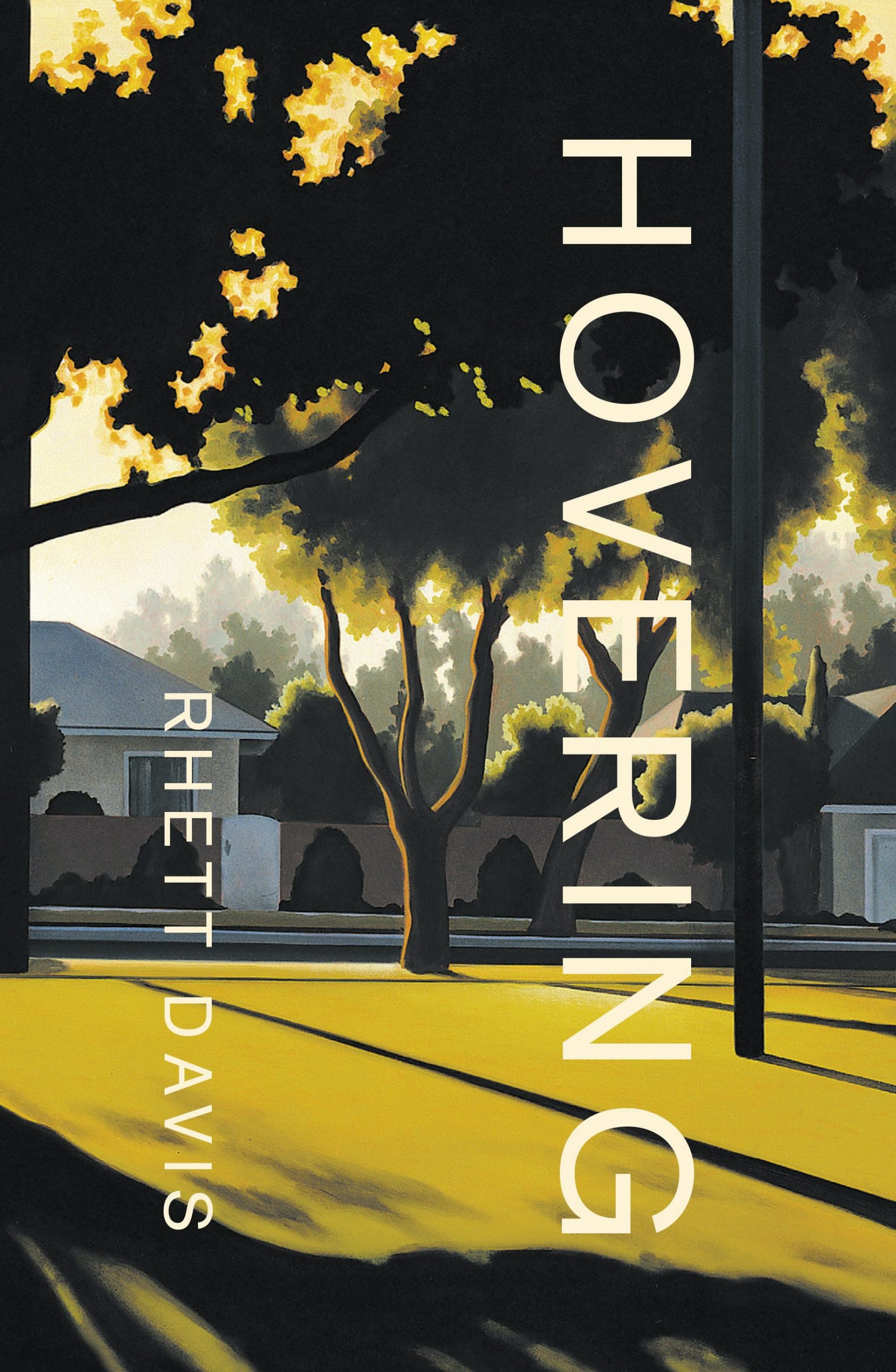 Rights
Rights Sold
Material Available
Contact

Emma Dorph, Rights and Contracts Manager
Email
Website