How to Heal Using Intuitive Healing
Dr. Irina Webster M.D.
Have you found yourself resonating with the new scientific evidence released by neuroscience recently? It has proven that under the right conditions, the body has the power to heal itself from even the most 'incurable' illnesses.
The keywords here are – 'UNDER THE RIGHT CONDITIONS'. so what are these conditions and how do we create them? Intuitive Healing helps create these conditions by making you aware of your innate ability to understand your own health and wellbeing.
The author is a gift, all I can say is thanks to Dr. Irina Webster for making this amazing book. It's really helpful and useful. High recommended to read.
Release

Mar-2021
ISBN

9780645122831
RRP (AUD)

$26.95
Pages

264
Format

Paperback & Hardback & ebook
Category

Non fiction
Dr. Irina Webster M.D.
Dr Irina Webster is a medical doctor, who, following her retirement from the conventional medical industry, promotes the value of Medical Intuition and Intuitive Healing to the world.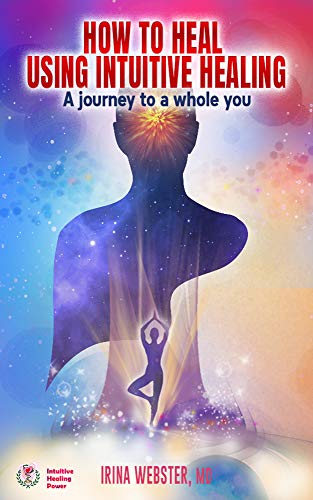 Rights
Contact
Email
Website