Ikuntji Textiles
Chrischona Schmidt
Ikuntji Textiles outlines and explores the development of the Ikuntji Artists textiles designs, the female artists and their stories, and the collaborations that have taken place since the formation of the art centre.
We have watched and supported the growth of the Ikuntji Artists within the space of sharing culture through fashion and designs for the past five years. From beautiful community shows in Alice Springs to major runways in Sydney.
ISBN

9780645478501
RRP (AUD)

$69.00
Pages

240
Format

Paperback
Category

Art, Australian History
Chrischona Schmidt
Ikuntji Artists presents Ikuntji Textiles, a book about the development of the designs, their stories and the artists behind them, and the collaborations. This full colour publication gives an insight into our range of wearable art textiles.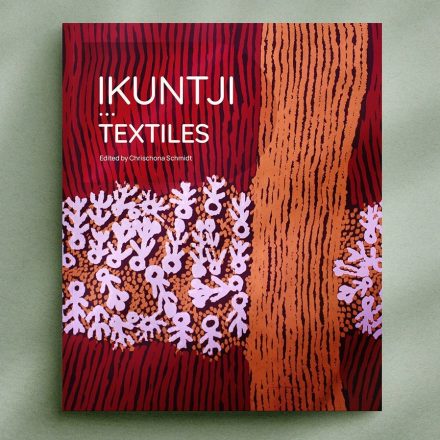 Rights
Contact
Email
Website