Illustrated Plant Glossary
Enid Mayfield
The Illustrated Plant Glossary is a comprehensive glossary of over 4000 terms related to plant sciences, featuring many superb colour illustrations to aid understanding.
The topics covered in this glossary include anatomy, angiosperms, bryophytes, chemistry, cytology, family specific terms, ferns and fern allies, flowers, fruit, genetics, gymnosperms, habit and growth, habitat and ecology, indumentum, inflorescence, leaves, reproduction, roots, seeds, systematics and more.
The Illustrated Plant Glossary is a must-have reference for plant scientists, plant science teachers and students, libraries, horticulturalists, ecologists, gardeners and naturalists.
A good botanical glossary – and by good, I mean one that is both useful and used often – is a potent mix of art and science. In this case, the art is both literal, through Enid Mayfield's beautifully soft and precise watercolours, and in the exquisite way the definitions are crafted and presented.
Release

Sep-2021
ISBN

9781486303533
RRP (AUD)

$69.99
Pages

332
Format

Paperback
Category

Botany
Enid Mayfield
Enid Mayfield is an Honorary Associate of the Royal Botanic Gardens in Victoria, Australia. She has contributed to the Flora of Australia project and wrote a two-volume Flora of the Otway Plain and Ranges.
CSIRO Publishing
CSIRO Publishing has an internationally recognised, editorially independent program publishing science titles for academic, professional and trade audiences. We are owned by Australia's Commonwealth Scientific and Industrial Research Organisation.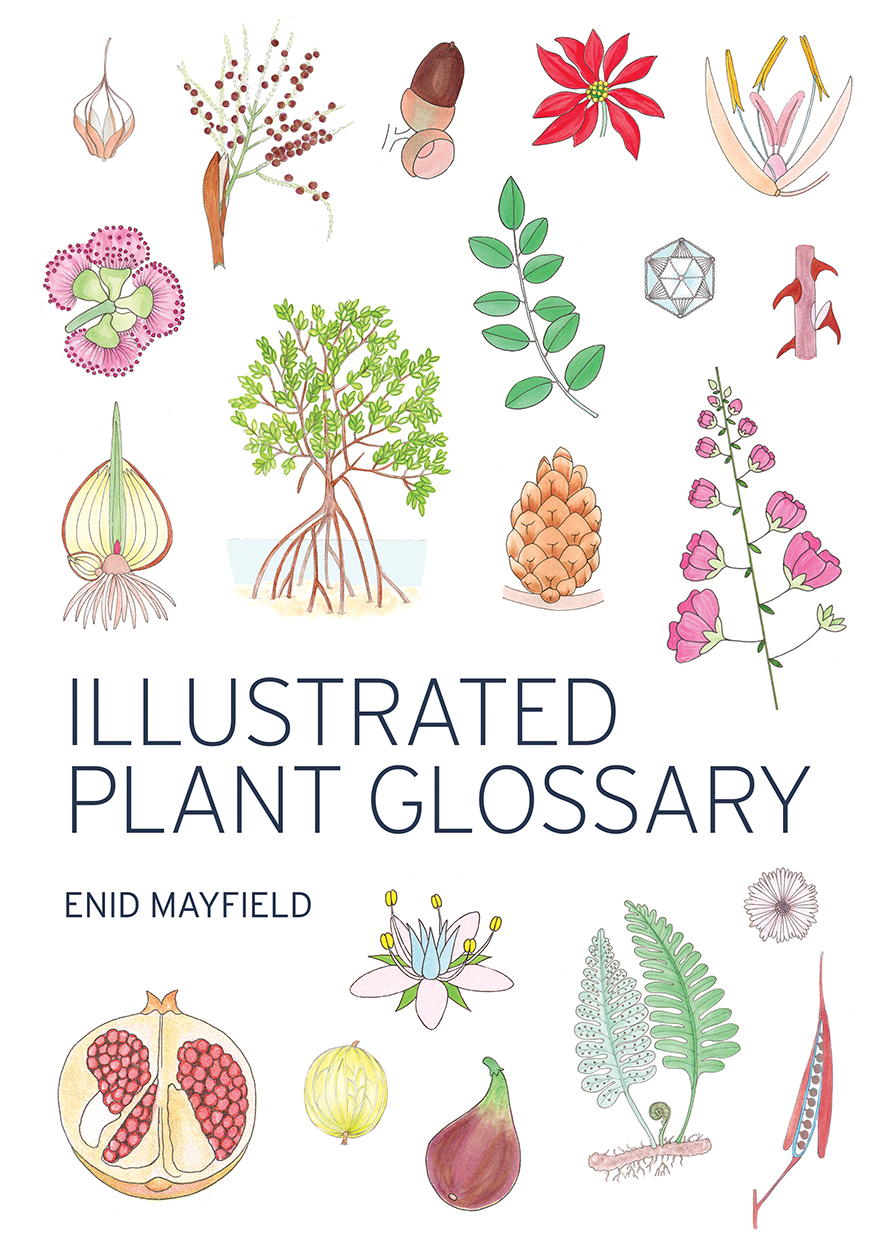 Rights

All languages ex. English
Contact

Claire Nance, Rights Manager
Email
Website