iMaths online
Chris Linthorne, Mary Serenc, Lena Ford, Wayne Lightbourne, Jane Rheedy, Carolyn Smales
Your Individual Licence gives you access for one school calendar year to iMaths Online for the year level of your choice (Foundation to Year 7), for use in your classroom only. iMaths Online is a website packed with student and teacher resources to support any maths program, and includes:
iPlanner yearly planning tool
Investigation and Topic teaching plans
Investigation and Topic slideshows
Differentiation Tasks for every Topic – 3 levels
Problem Solving Strategy videos
Interactive tools and games
Projectable Student Book pages
Projectable Student Book and Tracker Book answers
Tear-outs, Data pages, BLMs and Rubrics
Readiness Test and End-of-year Test
Investigation weblinks
Access for students to imathskids.com.au
Plus much more.
Format

Digital
Category

Maths
Chris Linthorne, Mary Serenc, Lena Ford, Wayne Lightbourne, Jane Rheedy, Carolyn Smales
Firefly Education
Firefly Education create books and digital resources for the smart classroom. We focus on providing teachers with the best possible tools to explicitly teach their students, while providing students with the best possible learning experience. Check out our range of award-winning resources today!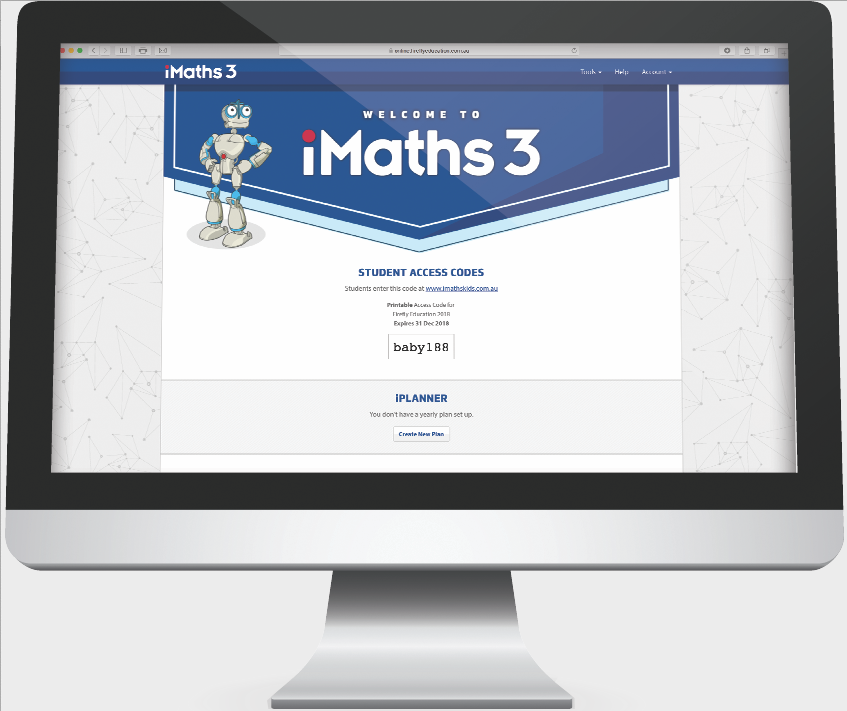 Rights
Contact
Email
Website