Invisible Boys
Holden Sheppard
In a small town, everyone thinks they know you: Charlie is a hardcore rocker, who's not as tough as he looks. Hammer is a footy jock with big AFL dreams, and an even bigger ego. Zeke is a shy over-achiever, never macho enough for his family. But all three boys hide who they really are. When the truth is revealed, will it set them free or blow them apart?
This manuscript has tremendous energy and authenticity, as it explores what it is like to grow up gay in an insular regional community. Invisible Boys is a valuable contribution to the growing voices of younger LGBTIQA+ people.
...Australian young adult literature at its finest.
… this book should be stocked in multiples in both adult and YA sections
Awards

City of Fremantle Hungerford Award (Winner 2018)
Awards

Western Australian Premier's Book Award (Winner 2019)
Release

Oct-2019
ISBN

9781925815566
RRP (AUD)

$19.99
Pages

344
Format

Paperback & ebook
Category

Own voice young adult
Holden Sheppard
Holden Sheppard is an Australian award-winning Young Adult author. His debut novel Invisible Boys won numerous accolades and has received a $20,000 grant from Screenwest and streaming service Stan to film a 10-part series.
Fremantle Press
Fremantle Press is an Australian independent publishing house renowned for books of high quality. Please contact Jane Fraser, CEO Fremantle Press for information about securing international publishing rights to any of our books. For our complete catalogue please see www.fremantlepress.com.au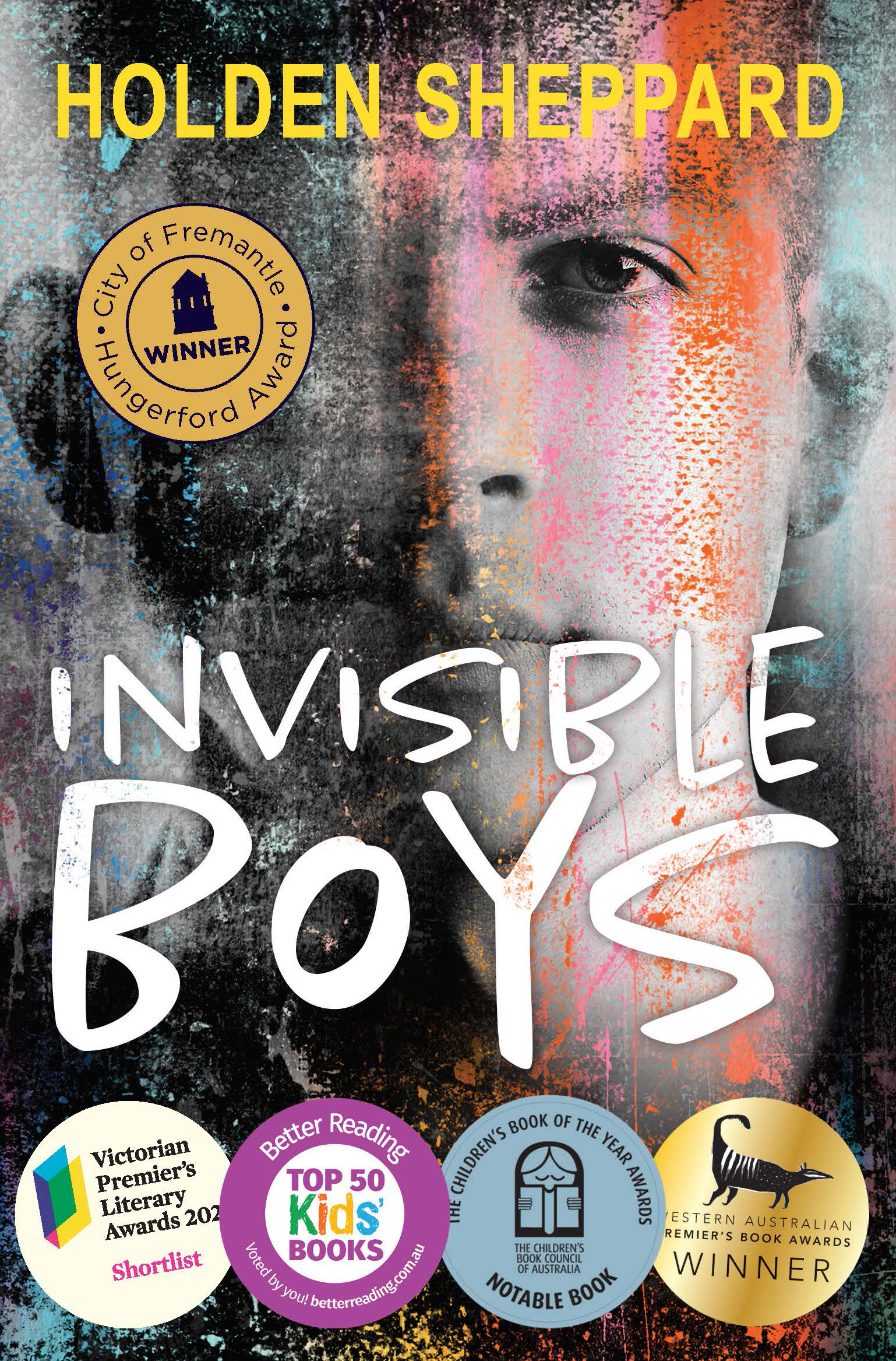 Rights
Contact
Email
Website