It's ok to feel the way you do otherwise you wouldn't be you!
Josh Langley
veryone has feelings … sometimes we just don't know what to do with them!
Happy, sad, lonely, angry, anxious, proud, scared – they're all feelings and emotions and they're all OK! Yes – every single one of them!
In this bright and heartening book, Josh Langley helps kids get to know and make friends with their feelings.
Bursting with simple and effective ways that kids can notice and handle difficult emotions like anger, anxiety, and loss and also rejoice in the positive feelings such as joy, empathy and happiness, this is a little book with a big message.
It's Ok to Feel the Way You Do empowers kids to understand and share their feelings so they can enjoy life a whole lot more.
I am very happy that I have found these two books by Josh Langley. I love how my daughter, who has struggled with reading and emotions, is able to read the messages in this book independently. It has given her an avenue to talk about her feelings and it has uplifted her, knowing that her feelings are OK.
Langley's little books of BIG messages about self-help and self-esteem are house favourites. Neither overtly moralistic nor sermonic, they present beautiful messages of love, understanding and hope, accompanied with novel, cartoon-esque illustrations. This one encourages kids to acknowledge their self-worth and stick by themselves, 100% of the time. It explores feelings, emotions that all kids experience but can't always name or comprehend. Pride and anger sit side-by-side fear and elation in this little compendium of inspirational explanations that allows kids to recognise and embrace ALL of their feelings, understand their origins and the outcomes of experiencing them. Like life, Langley's illustrations don't promise to be perfect and yet, they are; perfectly hued and fashioned with little egos and funny bones in mind. I wish I could draw stick figures as well! In the end we are all full of feelings, not all of them always welcome or pleasant but they are who we are and what makes us uniquely human, nonetheless. I love the take-home idea that if we all made friends with our feelings rather than kept on suppressing or ignoring them all the time, then we'd have much more time for fun. Brilliant! Perfect for 5 – 12-year-olds and those of us big kids who may have forgotten how to feel.
One of the best books I have read about feelings and it opened up some wonderful conversations between myself and my son
Award

Winner ABIA Small Publisher Children's Book of the Year 2018
Short Text

Included in the NSW Premier's Reading Challenge
Release

Oct-2017
ISBN

9781925520965
RRP (AUD)

$14.99
Pages

40
Format

Paperback
Category

Childrens Non Fiction
Josh Langley
Josh Langley is a writer, Outsider Artist and inspirational author who has written and illustrated 6 books. After failing high school twice, Josh went onto create a successful career as an award winning radio creative writer, spanning 20 years. He now gi
Big Sky Publishing
Big Sky Publishing is an Australian Publisher proudly focussing on supporting Australian authors, illustrators and content. Alongside our diverse adult list, we have an award winning children's category featuring "little books with big messages" across the picture book genre, and early reader and middle-grade genres full of adventure, mystery and humour. We are always looking for great content that helps children learn and grow.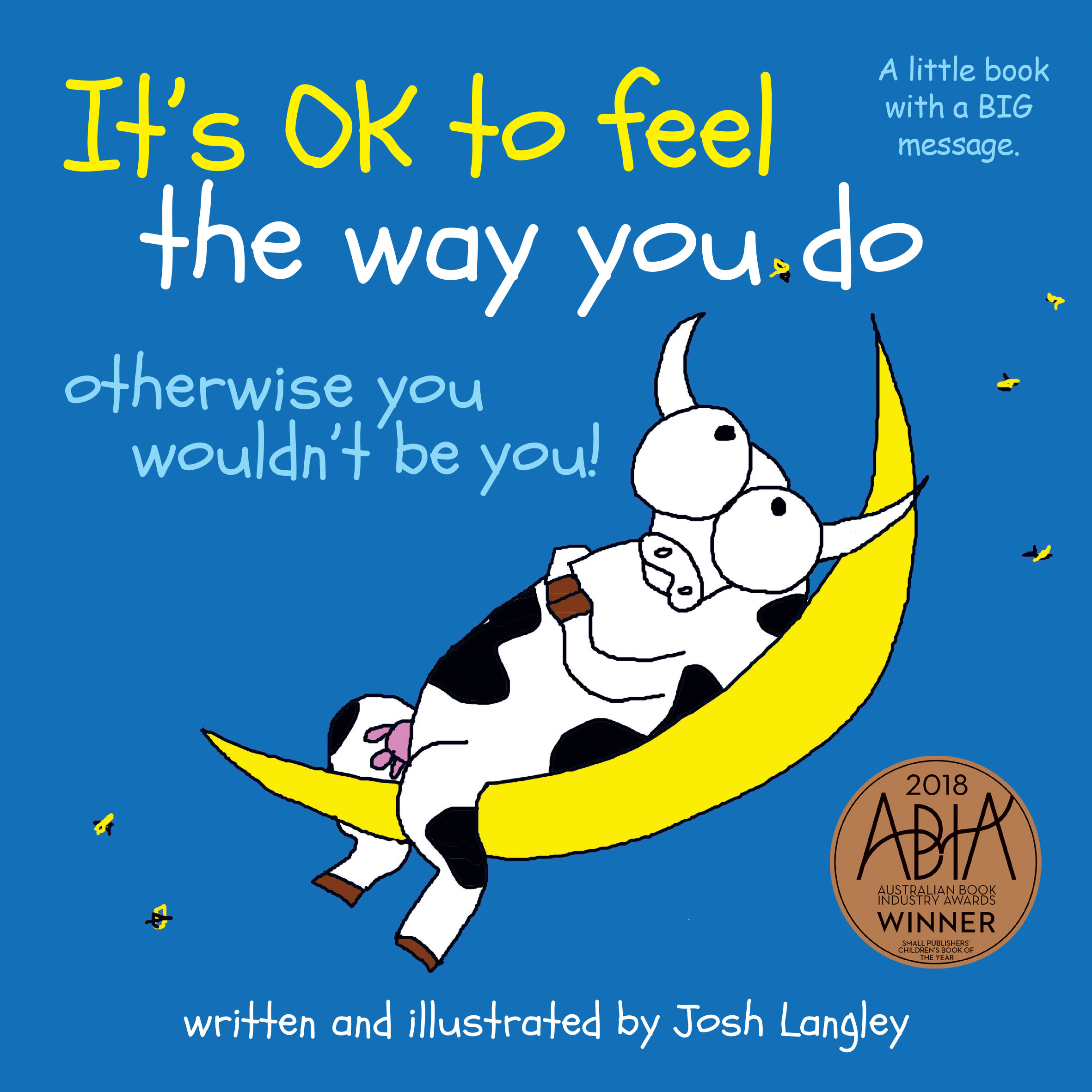 Rights
Contact
Email
Website