Journey of Perseverance
Priyambada Mishra
If you want to be acknowledged, you have to speak up first.
In the journey of Perseverance' the author drives us through the meaning of passion, emotion, addiction and culture to teach us how, if we stay addicted to our cause, we can actually achieve it. When individuals are culturally oriented, they naturally tend to adapt to any given environment. The right or wrong of a situation can only be assessed by a person who is deeply rooted in culture and comes from a legacy that puts others before oneself.
Your world view, the way you think, speak and what you believe are all dependent on the inheritance of culture.
"Journey of Perseverance" is an inspirational entrepreneurial journey of Priyambada Mishra in which she shares her experiences, learnings and strategies that helped her to achieve goals she once set up for herself.
Wonderful read of a woman who did what it takes to get to the top.
Release

Aug-2021
ISBN

9781922618306
RRP (AUD)

$29.95
Pages

232
Format

Paperback
Category

Non fiction
Priyambada Mishra
In the 'Journey of Perseverance' Priya Mishra recounts how she tore through all odds to become the leader that she is today. Through powerful learning and messages, the author has recounted several personal examples of perseverance that can be applied to daily life.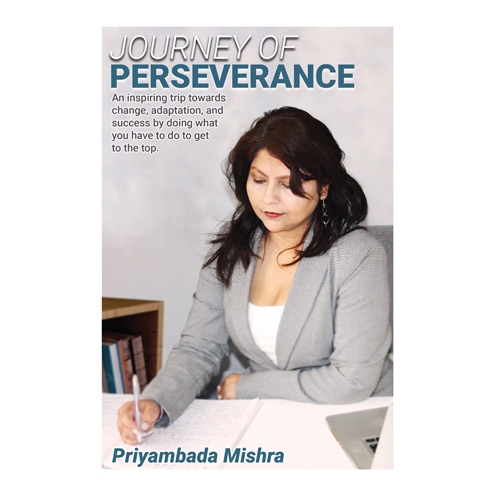 Rights
Contact
Email
Website