Lawless Ladies
Angela Buckingham, Rachel Tribout (Illustrator)
A story collection about women who broke the rules without apology. Step aside Robin Hood and your merry men, these outlaw stories aren't fairytales for small children. They are true tales of real women that every young person should know. Adventurous, daring and often amusing, the leading women in these outrageous true stories prove that it was not just men who sailed the seven seas, held up stagecoaches and conned their way into fortunes. These women went after what they wanted, refusing to be bound by the law or society's expectations of them. These outlaws are Charming Knowing Acting Confounding Vengeful Canny Conning Negotiating Redemptive Wise These fast-paced, action packed tales are stories that have been lost, stories that have remained untold. The stories come from around the world and across history, but the single thing they share is that each is about a truly lawless woman.
Release

May-2022
ISBN

9781922677372
RRP (AUD)

$34.99
Pages

96
Format

Hardback
Category

History
Angela Buckingham
Angela is a writer and documentary filmmaker from Melbourne, Australia. Angela established her own film company in Melbourne – Iliad Studio – where she produces television documentaries and writes and directs films.
Five Mile
Five Mile is a boutique quality commercial publishing house, publishing up to 130 titles a year. We specialise in picture books, board books, novelty, activity books, fiction and non-fiction. We publish our own homegrown program, in addition to licensing.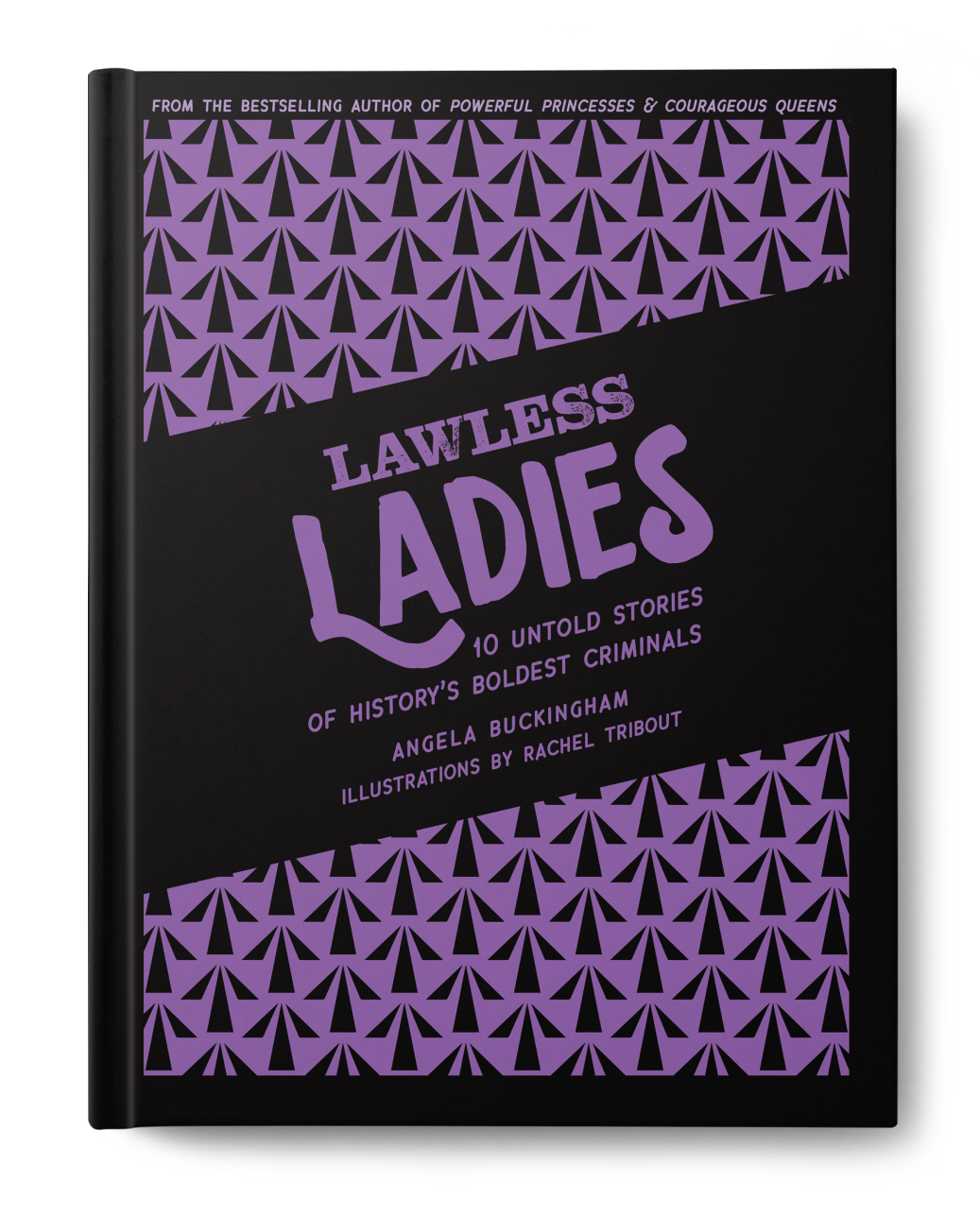 Rights
Contact
Email
Website