Letters from America
Maree Coote
A unique tour of America via illustrations made entirely of letters! And not just any letters… only the letters that spell the subject of the illustration. There are shapes all around us – shapes that look like the letters of the A-B-C. In this colorful, fun tour of the United States every picture is made with letters of the alphabet – in fact, each picture is made only with the letters that spell the name of the person or place. Can you find the letters hidden in the pictures? Discover the letters that spell America, from Niagara to the Golden Gate Bridge: from Sacagawea to Abraham Lincoln. Letters From America is a fun and educational introduction to Letter Art and typographic design. Letter Art encourages spelling, letter recognition, observation, and design skills.
Letter Art helps associate letters with words and images,
and encourages letter-recognition, observation, spelling, and design skills.
Release

May-2021
ISBN

9780648568445
RRP (AUD)

$29.95
Pages

36
Format

Hardback
Category

America, its people and places
Melbournestyle Books
Melbournestyle Books are focused on creativity. We produce books with high-concept Design and Art themes that look at creativity in the real world and encourage a meaningful sense of connection to design, ideas, creativity and place.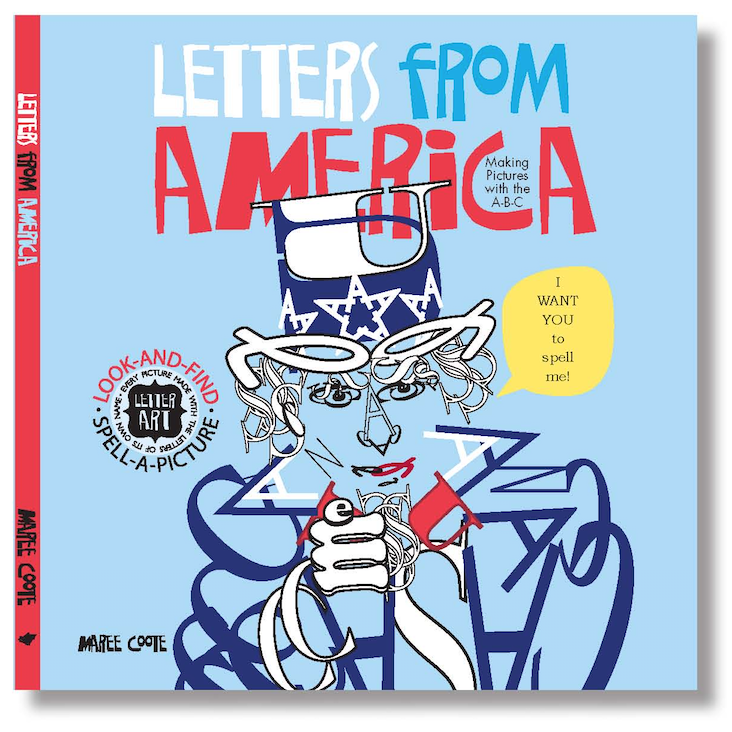 Rights
Contact
Email
Website