Lillian's Eden
Cheryl Adam
In Lillian's Eden, debut novelist Cheryl Adam takes the reader to rural Australian post-war life through the life of a family struggling to survive. With their farm destroyed by fire, Lillian, an immigrant, agrees to the demands of her philandering, violent husband to move to the coastal town of Eden to help look after his Aunt Maggie. Stoically enduring her husband's continued indiscretions, Lillian finds an unlikely ally and friend in the feisty, eccentric aunt who lives next door. This rich, raw novel pays homage to friendship and to the rural women whose remarkable resilience enabled them to find happiness in sometimes the most unlikely of places.
Lillian's Eden has a rather classic feel to it, harking back to life during the 1950s in rural Australia. In many ways, it is reminiscent of The Dressmaker and Cloudstreet, with its element of the ridiculous that only comes with this type of nostalgic Australian fiction.
Lillian's Eden reminded me very much of The Dressmaker, in multiple ways. It was edgy, smart, funny and somewhat relatable and yet brutally blunt and honest. ...This book was entertaining from start to finish with brutal honesty and striving times.
FIVE STARS. I absolutely loved this book.
Release

Nov-2019
ISBN

9781925581676
RRP (AUD)

$29.95
Pages

302
Format

Paperback & ebook
Category

rural,eccentric aunt,migration
Cheryl Adam
Cheryl Adam spent her childhood in rural Australia where her love of storytelling began. She has been evicted, kidnapped, abandoned, made homeless and discriminated against in her foreign adventures and this helped develop her deep empathy for the plight of immigrant women.
Spinifex Press
Spinifex Press turns 30 in 2021. We publish controversial and innovative feminist books with an optimistic edge.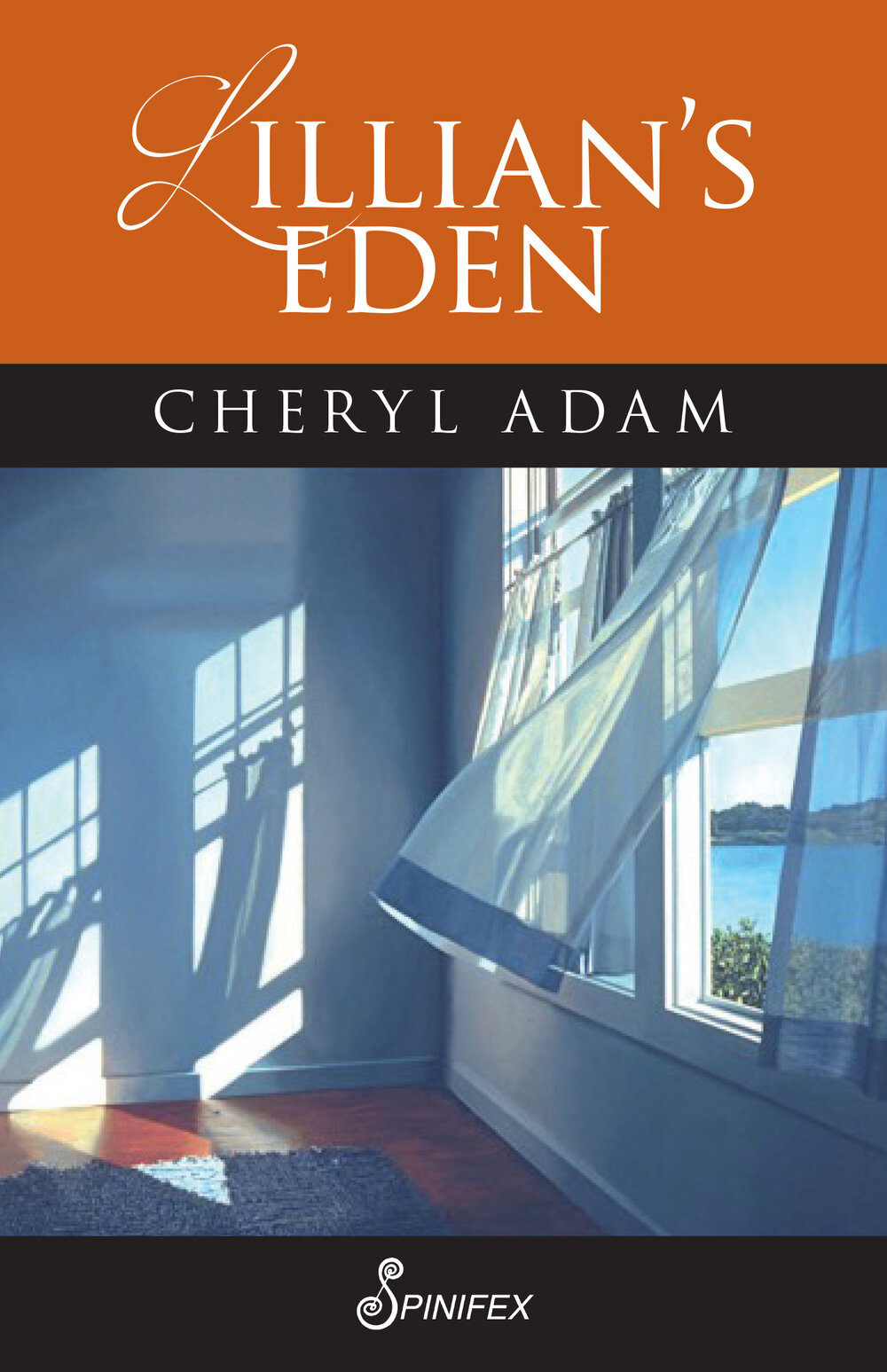 Rights
Contact
Email
Website