Making Trouble
Sue Ingleton
In the cold winter of 1875, two rebellious spirits travel from the pale sunlight of England to the raw heat of Australia. Harriet Rowell (age 23) and Alice Moon (age 20) were champion swimmers in a time when women didn't go into the sea; they were athletic and strong in a time when women believed men who told them if they didn't bind their bodies in whalebone corsets they would fall over or ruin their childbearing purpose; and they were in love in a time when many women were in love with each other but held such love secretly, for fear of retribution.
Actor and comedian Sue Ingleton's "imagined" biography - there are few primary sources to draw on - reads like a hybrid of speculative biography, novel and a kind of turn-of-the-century piece of theatre, the author narrating their tale both to readers and an imagined audience. It's entertaining, informative and would make fun theatre. But serious themes are also addressed - the rise of early feminism - and there's a sting in the tale: Alice dying suddenly in suspicious circumstances at the age of 37, after the couple had split.
I was fascinated by this story of two little known women who made such great inroads into women's health and fitness and also women's rights in Australia. The author narrates the story more like a fictional tale than a biography bringing the reader right into the home, and daily life, of these women. ... Recommended for anyone who is interested in learning more about the women who pioneered our health and fitness regime and pushed for women's rights.
Release

Jul-2019
ISBN

9781925581713
RRP (AUD)

$29.95
Pages

276
Format

Paperback & ebook
Category

history,lesbians,true crime
Sue Ingleton
Sue Ingleton is an award-winning actor, director, writer and stand-up comedian. She is a recipient of the Sidney Myer Individual Performing Arts Award, the Gloria Dawn / Gloria Payten Award and a Perrier Award Nomination at the Edinburgh Fringe Festival.
Spinifex Press
Spinifex Press turns 30 in 2021. We publish controversial and innovative feminist books with an optimistic edge.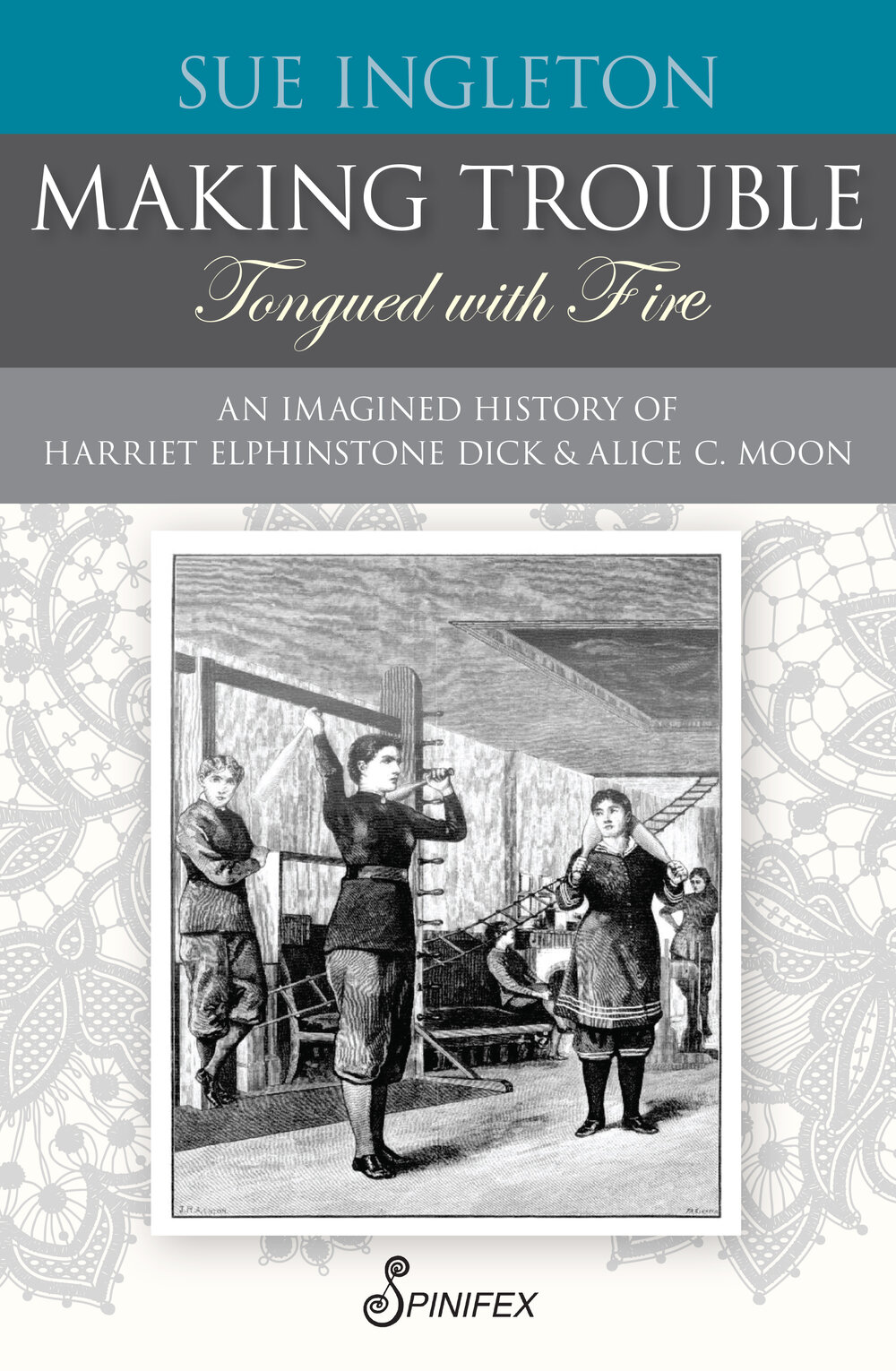 Rights
Contact
Email
Website