Marine Decapod Crustacea: A Guide to Families and Genera of the World
Gary C B Poore, Shane T Ahyong
Marine Decapod Crustacea explains the anatomical features necessary for differentiating taxa and includes diagnoses and identification keys to all 189 families and 2121 genera of marine Decapoda. Many decapods have vivid colours, which are showcased in a selection of spectacular photographs of many representative species.
This volume provides an entry to the literature for taxonomists, naturalists, consultants, ecologists, teachers and students wanting to identify local faunas and understand this diverse group.
Diagnoses and provides dichotomous keys to the identification of all higher taxa, 189 families and 2121 genera.
Release

Jan-2023
ISBN

9781486311781
RRP (AUD)

$260.00
Pages

928
Format

Hardback
Category

Marine Life
Gary C B Poore, Shane T Ahyong
Dr Gary C. B. Poore is Principal Curator Emeritus at Museums Victoria, Melbourne. Dr Shane T. Ahyong is Principal Research Scientist and Head of Marine Invertebrates at the Australian Museum, Sydney, and Professor (Adjunct), School of Biological, Earth and Environmental Sciences at UNSW, Sydney.
CSIRO Publishing
CSIRO Publishing has an internationally recognised, editorially independent program publishing science titles for academic, professional and trade audiences. We are owned by Australia's Commonwealth Scientific and Industrial Research Organisation.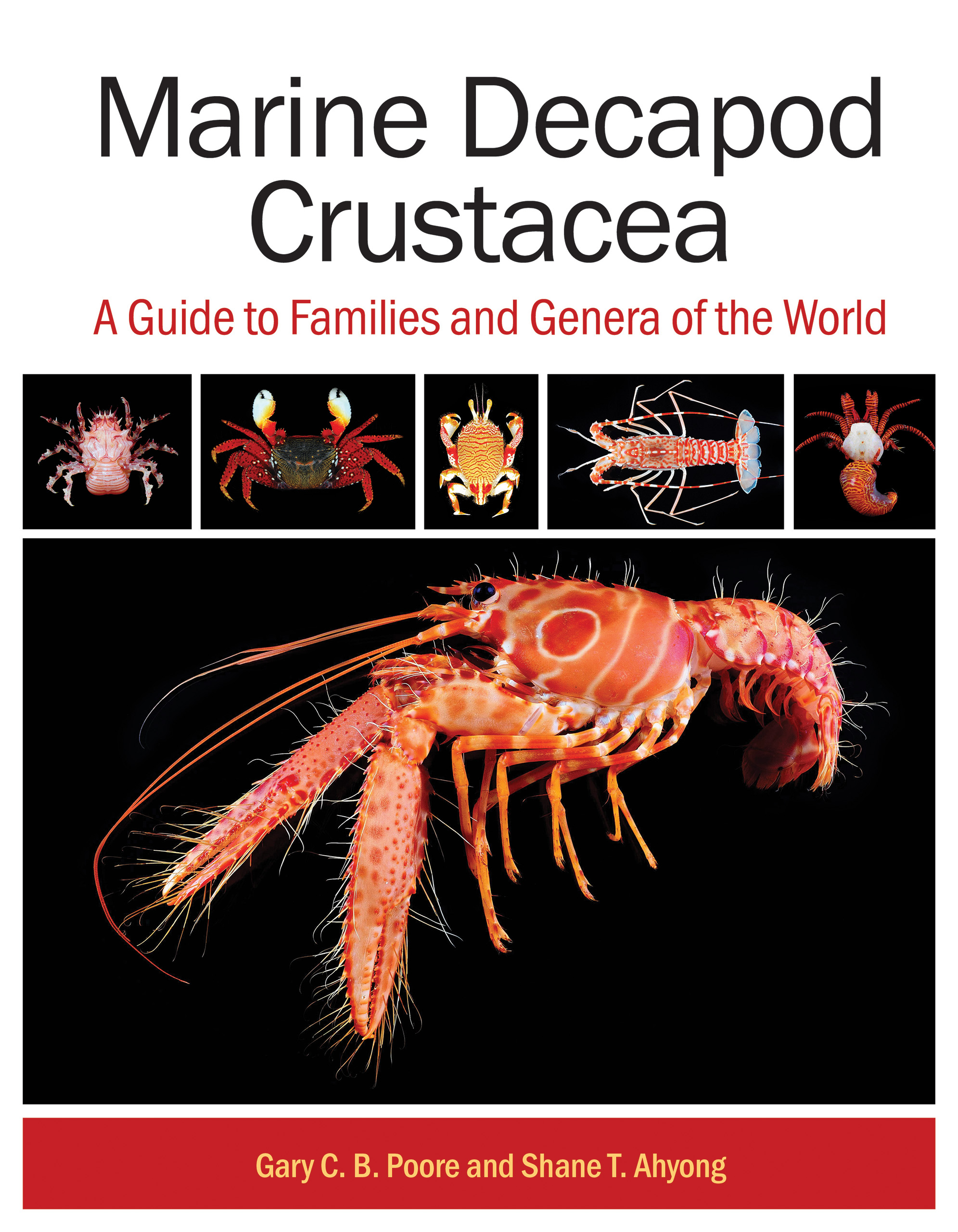 Rights

All languages ex. English
Contact

Claire Nance, Rights Manager
Email
Website