Marshmallow Dreamers
Naomi Hunter, Sunshine
Marli and Max were identical twins who loved nothing more than speeding around on their imaginary unicorns. Until bedtime came. Now that was when all of their magic appeared to run dry. They held a deep, dark and frightening secret…
Marli and Max always had scary dreams.
This fun and fantastical book explores how this brave duo use their fearless sparkle to fight their scary dreams with special marshmallow power!!
Your book gave my 6-year old client the language and the idea that she can change the narrative of the nightmare that replays in her head.'
ISBN

9781925592122
RRP (AUD)

$17.00
Format

Paperback
Category

nightmares, worry
Naomi Hunter
Naomi is a dual ABIA shortlisted author. She is a passionate author of children's story books that nurture and empower children.
Empowering Resources
We publish beautiful children's books that nurture, educate and empower children. Our Australian authors and illustrators have collaborated to produce the highest quality stories that positively impact children around Australia and around the world.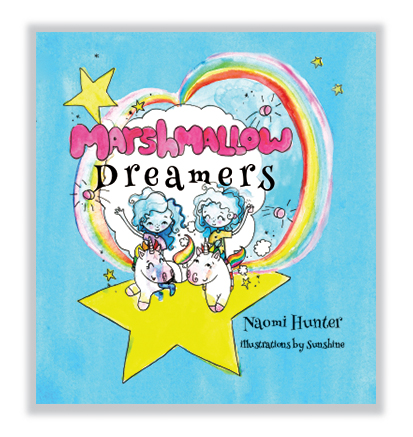 Rights
Contact
Email
Website