Mary Poser – Young Adult edition
Angel A
Abridged for YA audience. Mary Poser is the butterfly of her family. She lives a modest life in the Country and Western town of Nashville. Simha, an exotic and handsome visiting Bollywood film director, notices her beauty and sparks fly between them. Mary's world is turned upside-down when her car rolls over a bridge into the Cumberland River. Mysteriously, a hand appears to save her. Mary's family says it was the hand of God. Mary thinks otherwise. Mary finds counsel with her aunt, Sara, who works with the butterflies at the Zoo because she cannot bring herself to cross the bridge that almost took her life. Simha returns to Mary but her ex-boyfriend, Jason, seeks to intervene by rekindling their relationship. To everyone's surprise, Simha makes a Bollywood film in Nashville. Jason proposes to Mary with his own distracted affections for another. Mary must reveal her darkest secret as she stands at the altar to marry Jason. She realizes she must cross the bridge to her heart to have her butterflies.
Readers who relish multicultural stories, Southern roots, coming of age tales, and a powerful female protagonist who figures out how she can gain real happiness will find Mary Poser a completely engrossing read: vivid and hard to put down.
This story is perfect! Their connection, their integrity towards themselves and their love for each other made this a beautiful story. Exceptionally good!
Release

Sep-2022
ISBN

9798844099830
RRP (AUD)

$30.00
Pages

472
Format

Paperback & ebook
Category

Personal growth, anxiety
Angel A
Angel A is an Australian writer and filmmaker who shares insights and experiences of varied cultures through narratives that are compelling, inspiring and insightful. Mary Poser was Angel's highly awarded first novel.
Angel's Leap
Angel's Leap intends to bring upliftling, inspirational and healing works of literature and film to global audiences.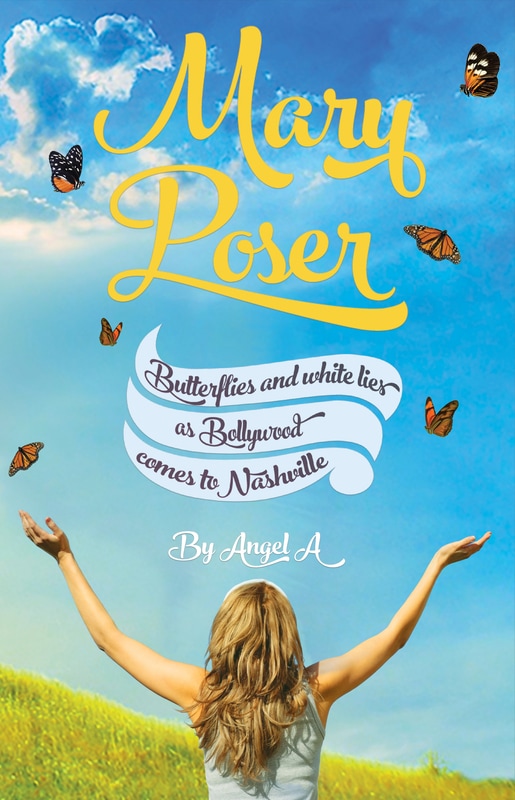 Rights
Contact
Email
Website