Mary Poser is the butterfly of her family. She lives a modest life in the Country and Western town of Nashville. Simha, an exotic and handsome visiting Bollywood film director, notices her beauty and sparks fly between them. Mary's world is turned upside-down when her car rolls over a bridge into the Cumberland River. Mysteriously, a hand appears to save her. Mary's family says it was the hand of God. Mary thinks otherwise. Mary finds counsel with her aunt, Sara, who works with the butterflies at the Zoo because she cannot bring herself to cross the bridge that almost took her life. Simha returns to Mary but her ex-boyfriend, Jason, seeks to intervene by rekindling their relationship. To everyone's surprise, Simha makes a Bollywood film in Nashville. Jason proposes to Mary with his own distracted affections for another. Mary must reveal her darkest secret as she stands at the altar to marry Jason. She realizes she must cross the bridge to her heart to have her butterflies.
The novel succeeds, offering some hot erotic scenes, some surprises, a good metaphor in the uncrossable bridge, and a heroine who grows in understanding herself and her spirituality.
Angel A's Mary Poser is a heartfelt, pistol-shot-paced intercultural romance set in Nashville. A romance with unexpected twists, complicated layers, and tense near misses, Mary Poser is a gratifying trip.
Full of humor and warmth, MARY POSER touches on serious issues like self-harm, anxiety, and prejudice, while inspiring readers to be happy with who they are, and to always look for butterflies.
Awards

2018 Body, Mind, Spirit Book awards winner
Awards

2019 Independent Press Award winner
Release

Aug-2017
ISBN

9780987622211
RRP (AUD)

$30.00
Pages

480
Format

Paperback & ebook
Category

Personal growth, anxiety
Angel A
Angel A is an Australian writer and filmmaker who shares insights and experiences of varied cultures through narratives that are compelling, inspiring and insightful. Mary Poser was Angel's highly awarded first novel.
Angel's Leap
Angel's Leap intends to bring upliftling, inspirational and healing works of literature and film to global audiences.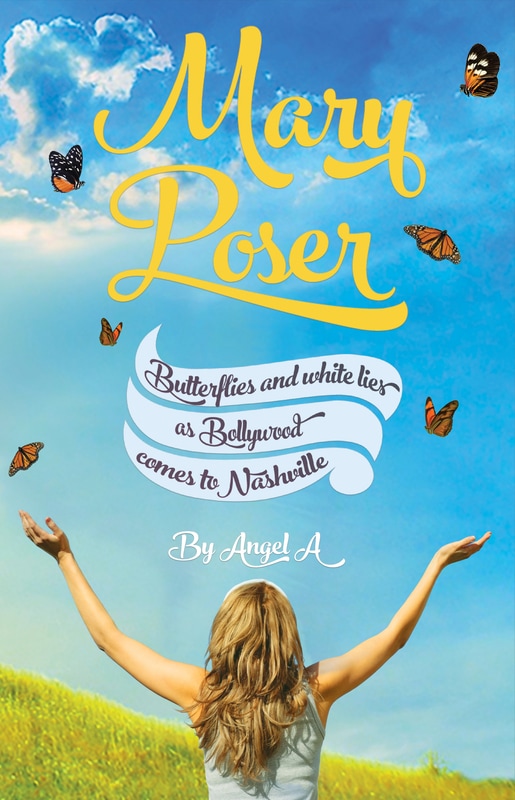 Rights
Contact
Email
Website