Masterly Misled
Greg Bathgate
In 1999, a Parliamentary (Senate) Inquiry in Australia had found that "a strong case can be made that the Kormoran's underwater torpedo played a major role in the defeat of the Sydney", whereas in 2009 the Commission of Inquiry had found that "the Sydney had been struck by a torpedo from the above-water tubes of the raider Kormoran while both vessels were sailing along at close quarters at a speed of some 14 knots".
These diverse rulings mean one or both are not correct.
In fact, the latest inquiry has been eroded by more recent revelations from ordinary crewmen, but this inquiry took no notice of them.
The inquiry into the loss of the cruiser HMAS Sydney on 19th November 1941 in 2009 had thus supported the views sent to the Admiralty some 80 years ago.
Moreover, it had found that during the ships return to the port of Fremantle from escort duties, it had met the raider HSK Kormoran by chance.
And bearing in mind that alliances can have unintended consequences, Greg Bathgate uncovers the deception of the highest order, including that of the Royal Navy and those persons thought to be implicated by her counterpart, the Royal Australian Navy.
Masterly Misled goes deeper into the background of the inquiry into the sinking of the HMAS Sydney than any other book.
ISBN

9781922792259
RRP (AUD)

$34.95
Pages

330
Format

Paperback & Hardback & ebook
Category

Non fiction
Greg Bathgate
Having followed the accepted tale of HMAS Sydney for nearly 26 years, Greg had written The analysis in 2007, which involved locating the Sydney's grave site by conventional means (drift and wind direction).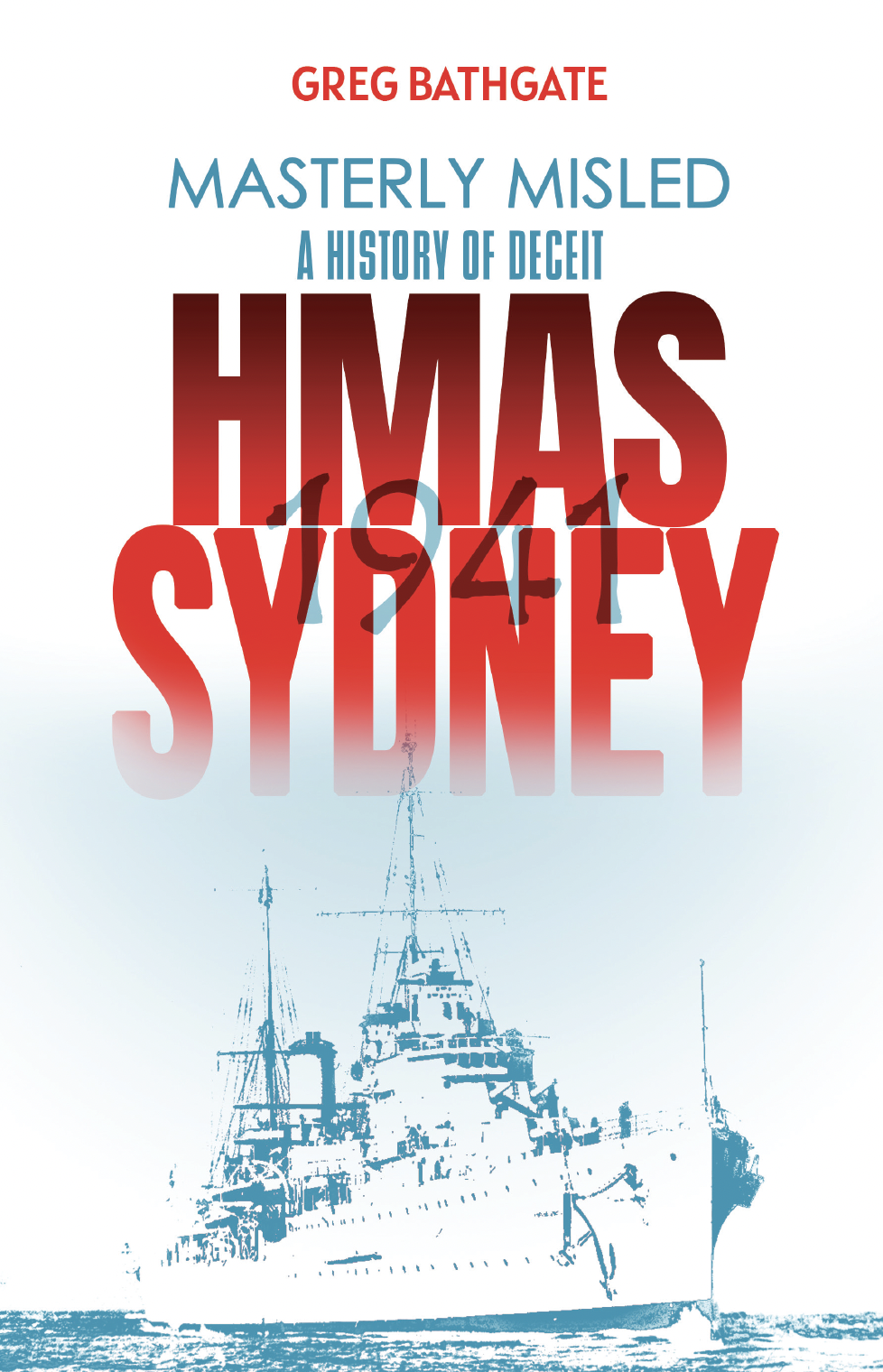 Rights
Contact
Email
Website