MerTales series
Rebecca Timmis
A sea-sational new series, packed with mermagic and flipperific adventure.
Mysterious Rainbow Thief (May 2022)
Sandy has noticed several mer-syterious happenings in Cockleshell Cove. With the help of her friends, Pearl, Shell and Coral she sets out to investigate. Can the mer-crew solve the Riddle of the Rainbow Fish in time to prevent disaster?
THE GREAT TREASURE HUNT (Feb 2022)
Coral is excited to lead her team of best friends in the Great Treasure Hunt but soon they discover that there is a bigger mystery to solve… Who is the mer-sterious Count Frumplesquid, and what does he really want in Cockleshell Cove? Can Coral and her crew uncover the truth and keep the precious treasure safe?
THE DARING REEF RESCUE (Oct 2021)
Pearl, Sandy and Coral are extra thrilled to be testing out their mer-mazing new magic powers. But what about Shell? She doesn't seem to have any powers and is feeling a bit left out. Then a giant turtle blunders into Cockleshell Cove, and Shell is worried that she is too much of a scaredyfish to help. Together the girls must find a way to save the turtle, rescue Cockleshell Cove and have the best Fancy-Fins Dress-up Party ever!
THE BEST FRIEND PROMISE (July 2021)
Today is Pearl's ninth birthday, and she is planning a sea-sational day with her best friends. But when Pearl takes a shortcut on the way to merschool and sees a shooting star fall into the ocean, things begin to drift off course… Suddenly, her mermaid tail begins to shimmer and sparkle. What could it mean? Well for a start, Pearl discovers she can now talk to animals, which comes in very handy when one of her friends is cornered by a hungry reef dragon!
A wonderfully mer-mazing adventure that will have young readers giggling and clapping their fins from the first page.'
MerTales is perfect for fans of Sally Odgers' Pearl the Unicorn series…
Sends out important messages to young readers aged 6+ through a storyline that's fun and vibrant.
Release

Feb-2022
ISBN

9781760526580
RRP (AUD)

$14.99
Pages

152
Format

Paperback
Category

Illustrated Junior Fiction
Rebecca Timmis
Rebecca Timmis is an author-illustrator from the sunny Gold Coast. Before she started writing magical and adventurous stories, Rebecca wrote code for websites (which is not nearly as exciting). She's had lots of real-life adventures like almost falling off the Great Wall of China, hiding from grizzly bears in Canada and being chased by giant pigs in outback Queensland. Her titles include Super Nova, written by Krys Saclier, which was shortlisted for an Aurealis Award, and Reggie Red, written by Josie Layton. Rebecca's writing has been shortlisted for the Text Prize and the Amazon Breakthrough Novel Contest. www.rjtimmis.net
Allen & Unwin
Allen & Unwin is Australia's leading independent publisher and is the 2020 Publisher of the Year, a title we've now held fourteen times. Our lists are unrivalled in scope and quality, our focus on original ideas and voices, and our acclaimed authors and titles amongst Australia's best.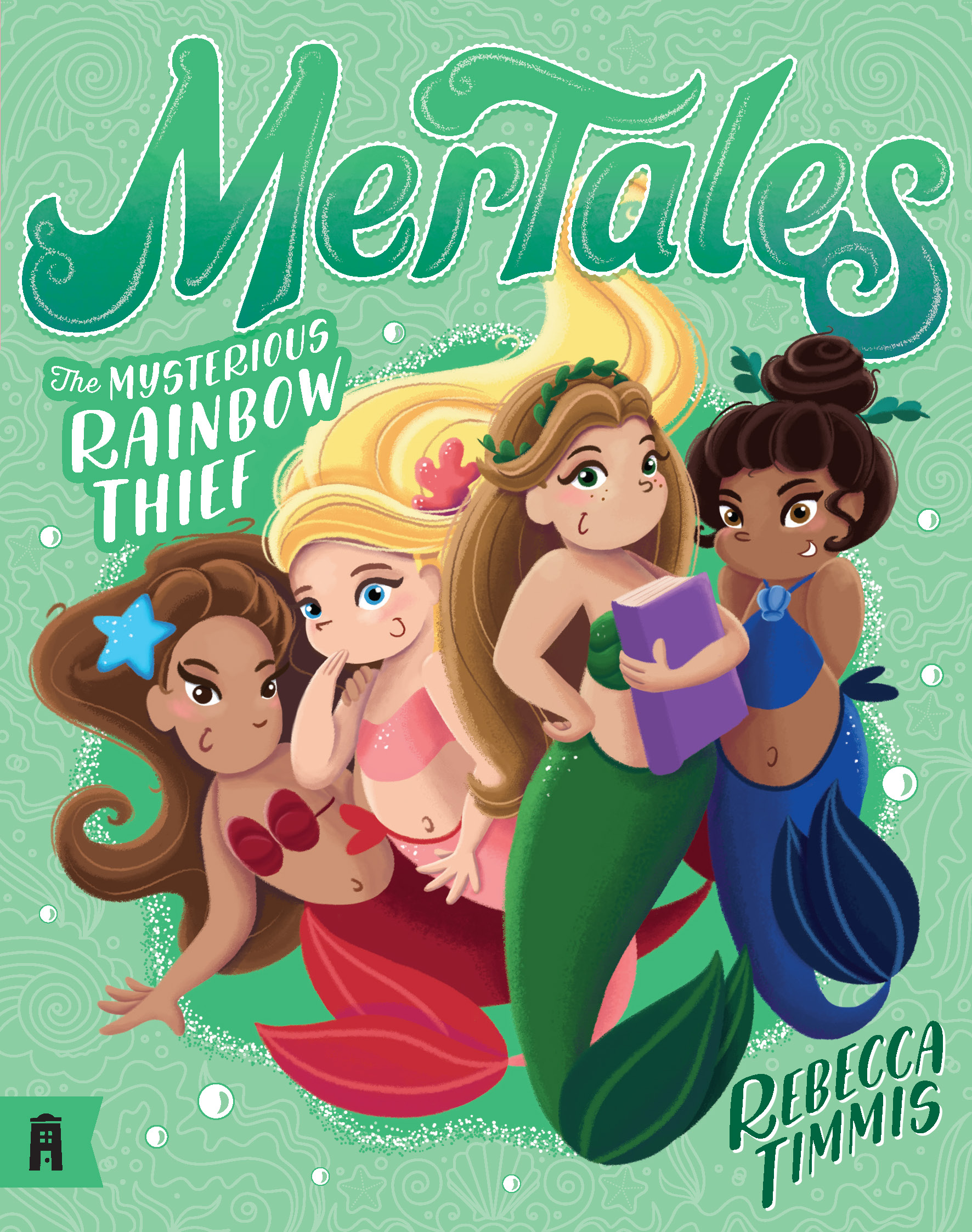 Rights
Rights sold
Contact
Email
Website