Middlebrow Modernism: Eleanor Dark's Interwar Fiction
Melinda J. Cooper
Eleanor Dark (1901–85) is one of Australia's most innovative 20th-century writers. Her extensive oeuvre includes ten novels published from the early 1930s to the late 1950s, and represents a significant engagement with global modernity from a unique position within settler culture. Yet Dark's contribution to 20th-century literature has been undervalued in the fields of both Australian literary studies and world literature. Although two biographies have been written about her life, there has been no book-length critical study of her writing published since 1976.
Middlebrow Modernism counters this neglect by providing the first full-length critical survey of Eleanor Dark's writing to be published in over four decades. Focusing on the fiction that Dark produced during the interwar years and reading this in the context of her larger body of work, this book positions Dark's writing as important to the study of Australian literature and global modernism.
Melinda Cooper argues that Dark's fiction exhibits a distinctive aesthetic of middlebrow modernism, which blends attributes of literary modernism with popular fiction. It seeks to mediate and reconcile apparent binaries: modernism and mass culture; liberal humanism and experimental aesthetics; settler society and international modernity. The term middlebrow modernism also captures the way Dark negotiated cosmopolitan commitments with more place-based attachments to nation and local community within the mid-20th century.
Middlebrow Modernism posits that Dark's fiction and the broader phenomenon of Australian modernism offer essential case studies for larger debates operating within global modernist and world literature studies, providing perspectives these fields might otherwise miss.
an original and provocative work that both affirms and redefines Eleanor Dark's position as a major Australian writer and cultural figure
Release

Oct-2022
ISBN

9781743328569
RRP (AUD)

$60.00
Pages

290
Format

Paperback & ebook
Category

Literary studies
Melinda J. Cooper
Melinda Cooper's research focuses on twentieth and twenty-first century Australian literature. Her work on Australian modernism has been published in a variety of peer-reviewed journals.
Sydney University Press
Sydney University Press is a not-for-profit, scholarly publisher of research-based books that engage, inspire and stimulate debate. We believe in the value of research, and the power of books to change the world. Our mission is to enable, support and facilitate the sharing of outstanding research.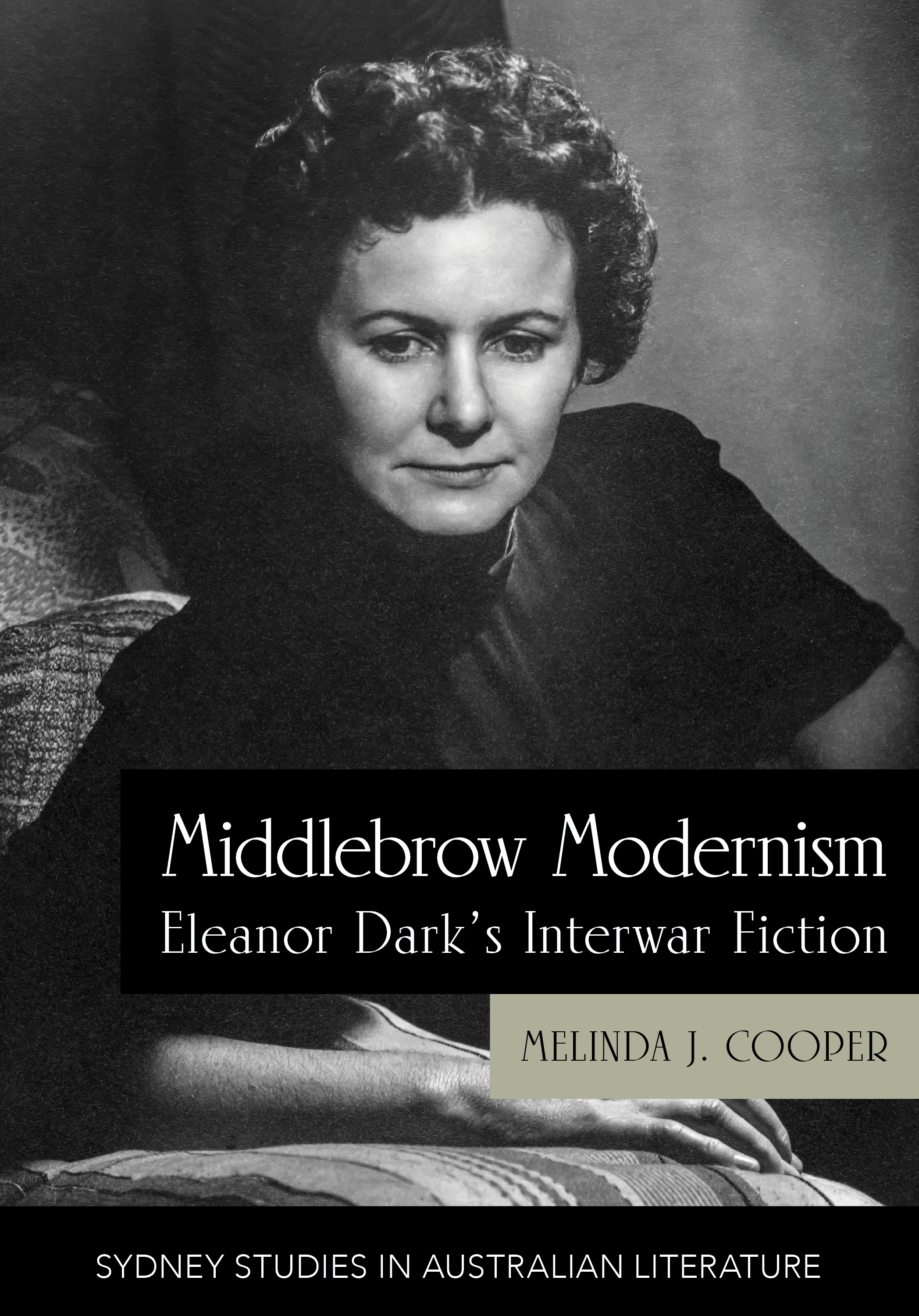 Rights
Contact
Email
Website