Murmurations
Carol Lefevre
Lives merge and diverge; they soar and plunge, or come to rest in impenetrable silence. Erris Cleary's absence haunts the pages of this exquisite novella; a woman who complicates other lives yet confers unexpected blessings. Fly far, be free, urges Erris. Who can know why she smashes mirrors? Who can say why she does not heed her own advice? Among the sudden shifts and swings something hidden must be uncovered, something dark and rotten, even evil, which has masqueraded as normality. In the end it will be a writer's task to reclaim Erris, to bear witness, to sound in fiction the one true note that will crack the silence.
Five stars. You could, if you wished, consume this slim novella in one sitting. Please don't. This is not fast food; this is a delicacy which should be savoured. It is exquisite writing.
A quiet, unassuming, masterpiece.
Carol Lefevre's new novella is a beautiful little artefact, slender and silky so that the reader tends to stroke the cover before venturing inside to a work that is no less perfectly formed, even more aesthetically satisfying.
Release

Apr-2020
ISBN

9781925950083
RRP (AUD)

$24.95
Pages

108
Format

Paperback & ebook
Category

murder,community,secrets
Carol Lefevre
Carol Lefevre holds both an MA and a PhD in Creative Writing from the University of Adelaide, where she is an Honorary Research Fellow. Her most recent novel is The Happiness Glass (2018). In 2016, she won the Barbara Hanrahan Fellowship.
Spinifex Press
Spinifex Press turns 30 in 2021. We publish controversial and innovative feminist books with an optimistic edge.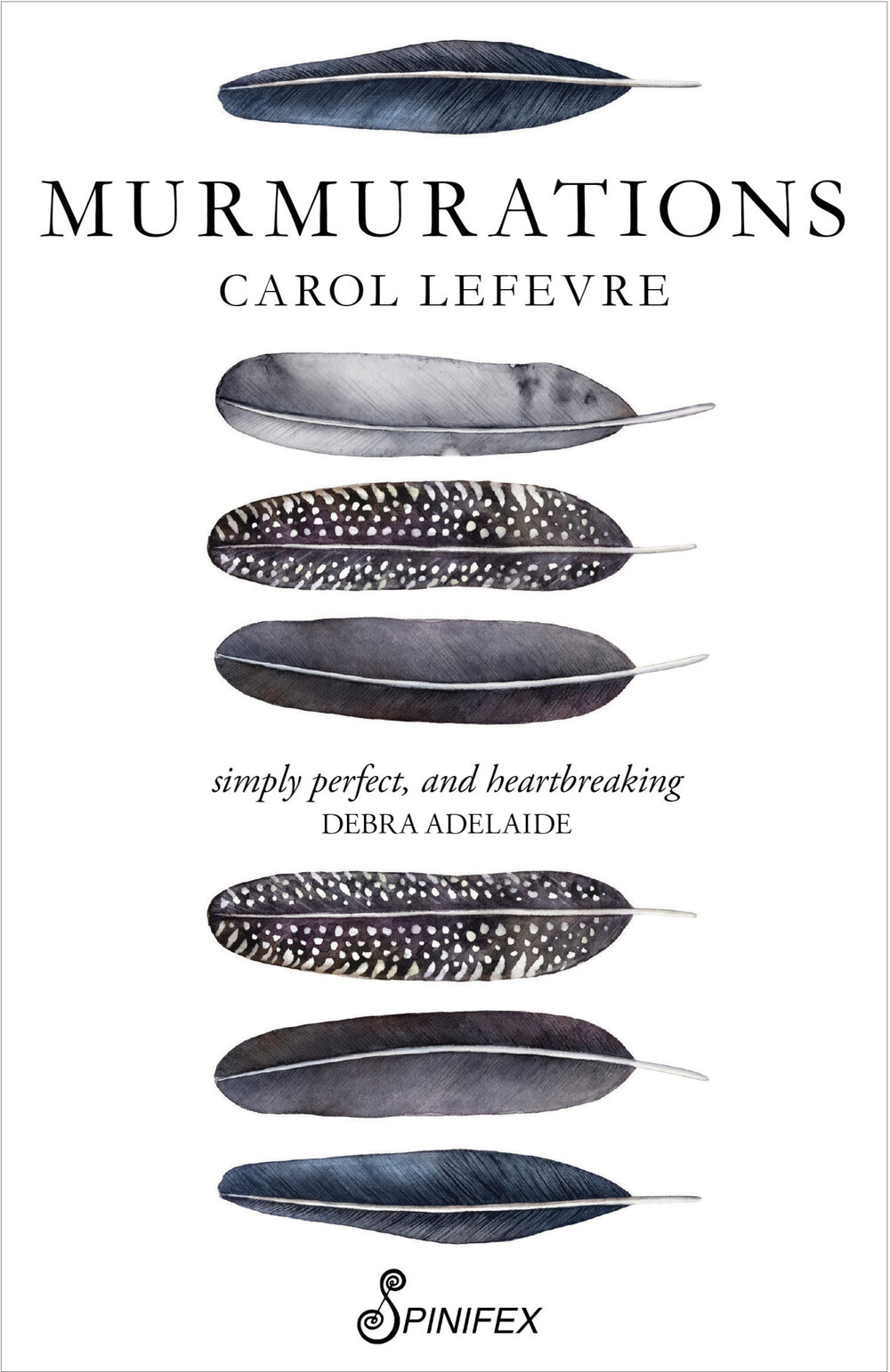 Rights
Contact
Email
Website