My Mum's a Pillow
Fiona Merrin, Simon Howe
All boys think that they have the best mum in the world. But I'm lucky, because I know it. That's not because everyone else's mum isn't good, I'm sure they are wonderful. But my mum is as soft as a pillow and that has to be the most special thing in the whole wide world.
My Mum's a Pillow encourages everyone to feel that they are beautiful just the way they are. The things that make us different, are what make us wonderful.
'Makes me want to go out and be silly and not be ashamed of who I am and my size. Thank you for showing me that I can, and to stop judging myself.'
ISBN

9781925592337
RRP (AUD)

$17.00
Format

Paperback
Category

Body image, wellbeing
Fiona Merrin
Fiona lives in North Queensland and has a passion for writing stories and loves to create stories based on her son's experiences. Her love of storytelling began at a young age and she is very excited to embark on the author journey.
Empowering Resources
We publish beautiful children's books that nurture, educate and empower children. Our Australian authors and illustrators have collaborated to produce the highest quality stories that positively impact children around Australia and around the world.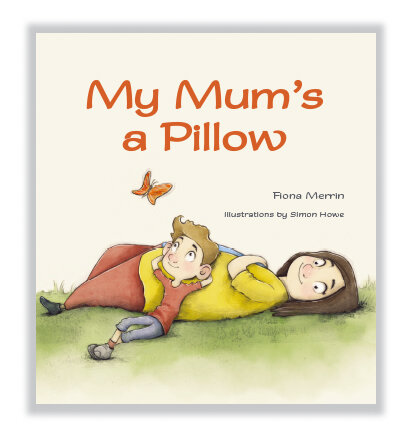 Rights
Contact
Email
Website