My Sister Chaos
Lara Fergus
An obsessive-compulsive cartographer trapped in the mapping of her own house. A painter turned codebreaker trying to find the lover she lost in the war. Two sisters on a collision course. In My Sister Chaos two sisters escape an unnamed war-torn country into separate lives of exile. The cartographer is obsessed with keeping the world in order, but finds it unraveling under her own demands. Her sister, an artist, arrives unexpectedly. Her very presence is a sign of chaos for the cartographer. But in spite of this, the sister has a firm grip on the real world, and a greater connection to the past. Chaos and order in tension provide the scaffolding for this compelling work of fiction. Presented within a world of obsession and trauma it asks whether any of us is immune to the forces of destruction.
Nothing in this elegant, brilliant debut is out of place – it has obviously been crafted with thought and care. Its graceful structure reflects its content, and its compelling, well-paced plot artfully ties humanity's most profound struggles and tragedies to maths and mapmaking.
Written with the precision of mathematics and the beauty of art.
This is a brilliant book. Intelligent, insightful and complex—but totally unpretentious—My Sister Chaos charts the effects of war and exile on the individual...
Shortlisted, Dobbie Literary Award

Finalist Lambda Literary Award for Lesbian Debut Fiction (USA)
Release

Sep-2010
ISBN

9781876756840
RRP (AUD)

$24.95
Pages

214
Format

Paperback & ebook
Category

refugees,war,lesbians
Lara Fergus
Lara Fergus grew up in the western suburbs of Sydney and gave up a science degree to become a contemporary dancer. She spent seven years living overseas, mostly in France. She has worked with various advocacy organisations, including for newly arrived immigrant and refugee women.
Spinifex Press
Spinifex Press turns 30 in 2021. We publish controversial and innovative feminist books with an optimistic edge.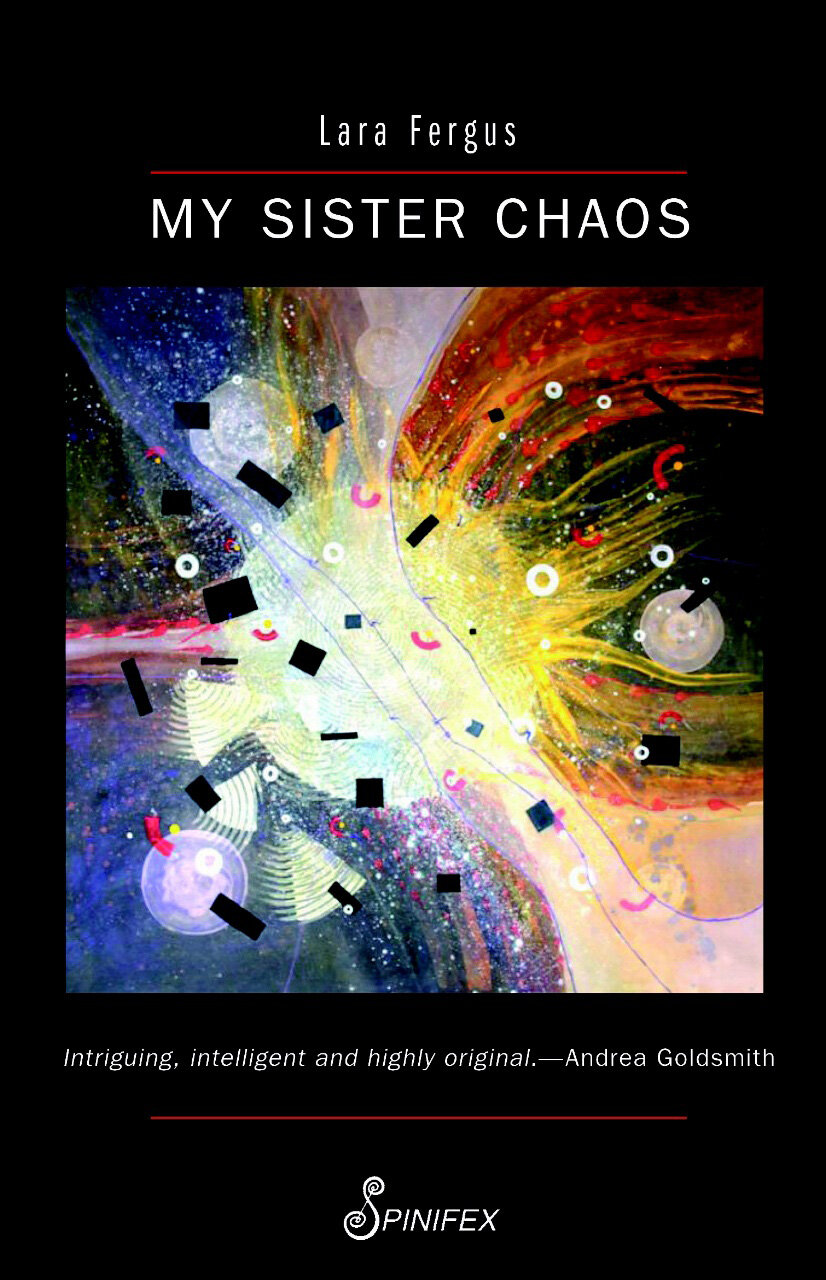 Rights
Contact
Email
Website