Nobody Owns The Moon
Tohby Riddle
Clive Prendergast is a fox who lives successfully
in the city, in a one-room apartment in a busy
part of town. Humphrey is a donkey who works
odd jobs and doesn't always have a fixed address.
Nobody Owns the Moon is the story of their
friendship. This modern classic picture book is a
perfect marriage of text and image, and timeless
in its message of belonging and community.
Nobody Owns the Moon is a standout classic for all ages, a masterly tale of friendship and dignity that fits perfectly into any hand, paw or hoof.
espectful of children's intelligence, the book presents topics such as friendship, acceptance, belonging, and otherness that will challenge them to think further. STARRED REVIEW
Quirky, endlessly fascinating, Riddle always presents a challenge to his readers, making them think outside the box, muse on what makes us human, and look at one of the basic tenets of our existence, the companionship of others.
Release

Apr-2019
ISBN

9780994384195
RRP (AUD)

$26.99
Pages

32
Format

Hardback
Category

Friendship And Belonging
Tohby Riddle
Tohby Riddle is an award-winning writer, illustrator, cartoonist, designer and sometime editor based in Sydney, Australia. He has written and illustrated numerous award winning and well-loved picture books.
Berbay Publishing
Berbay is an award-winning, independent children's book publisher of illustration fiction and non-fiction. Collaborating with local and international talent, Berbay has established a reputation for high quality, original and enriching children's book.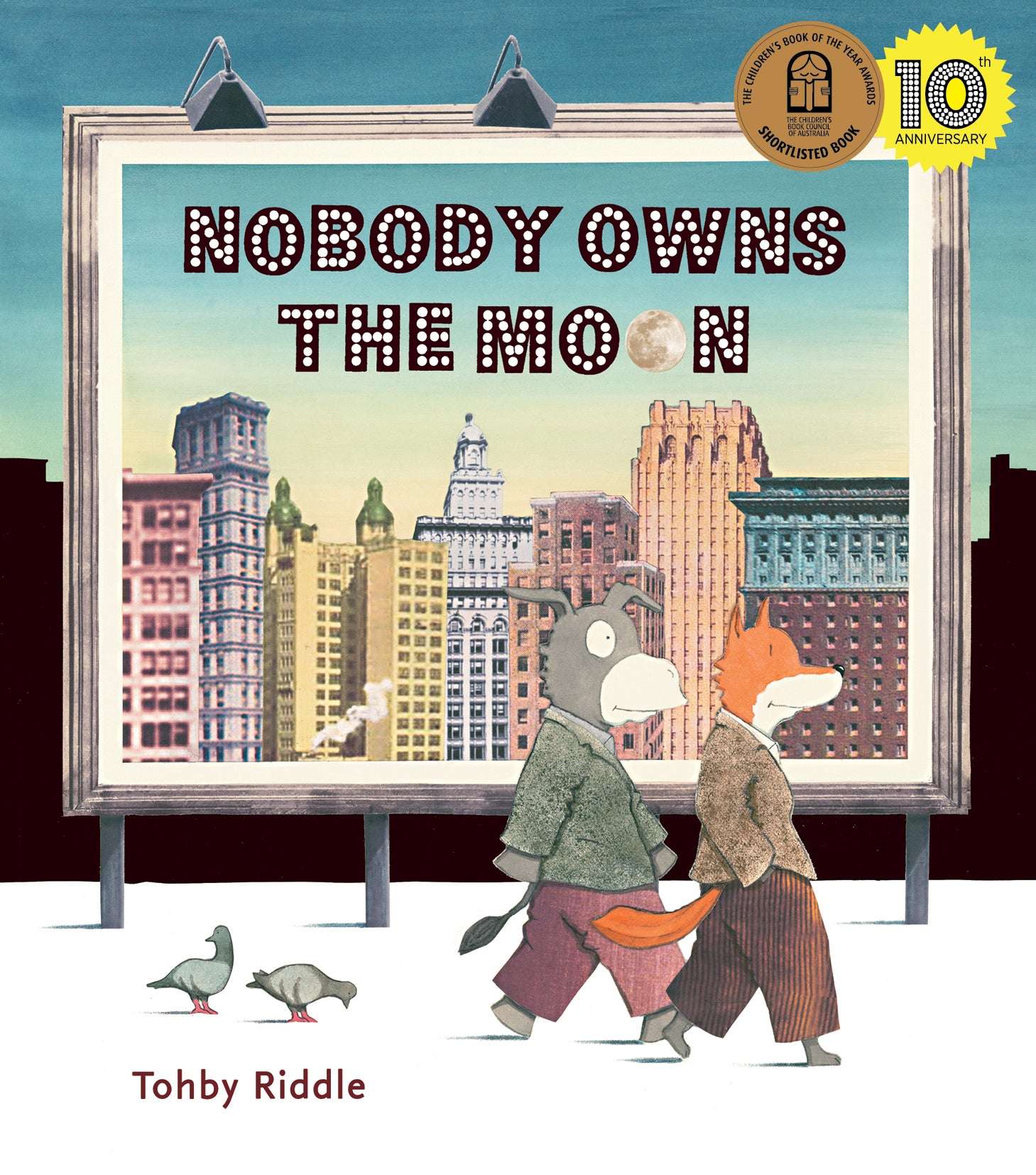 Rights
Rights Sold

Italian, Spanish, Chinese, Korean
Rights Sold

TV and Film option rights
Contact
Email
Website