Not Sacred, Not Squaws: Indigenous Feminism Redefined
Cherry Smiley
In Not Sacred, Not Squaws, Cherry Smiley analyses colonization and proposes a decolonized feminism enlivened by Indigenous feminist theory. Building on the work of grassroots radical feminist theorists, Cherry Smiley outlines a female-centered theory of colonization and describes the historical and contemporary landscape in which male violence against Indigenous women in Canada and New Zealand is the norm. She calls out 'sex work' as a patriarchal colonizing practice and a form of male violence against women.
Questioning her own uncritical acceptance of the historical social and political status of Indigenous women in Canada – which she now recognizes as male-centred Indigenous theorizing – she examines the roles of culture and tradition in the oppression of Indigenous women and constructs an alternative decolonizing feminist methodology.
This book is a refreshing feminist contemporary challenge to the patriarchal ideology that governs our world and a vigorous and irreverent defence against the attempts to silence Indigenous radical feminists.
Not Sacred, Not Squaws is a tremendous contribution to the Women's Liberation Movement, to our understanding of the inextricability of colonization and sexual violence; it is proof that Smiley and her Indigenous feminism belong with us, on the ground and in the fray.
Release

Apr-2023
ISBN

9781925950649
RRP (AUD)

$39.95
Pages

257
Format

Paperback & ebook
Category

Indigenous Studies
Cherry Smiley
Cherry Smiley, PhD, is a radical feminist artist from the Nlaka'pamux and Diné Nations.
Spinifex Press
Spinifex Press turned 30 in 2021. We publish controversial and innovative feminist books with an optimistic edge.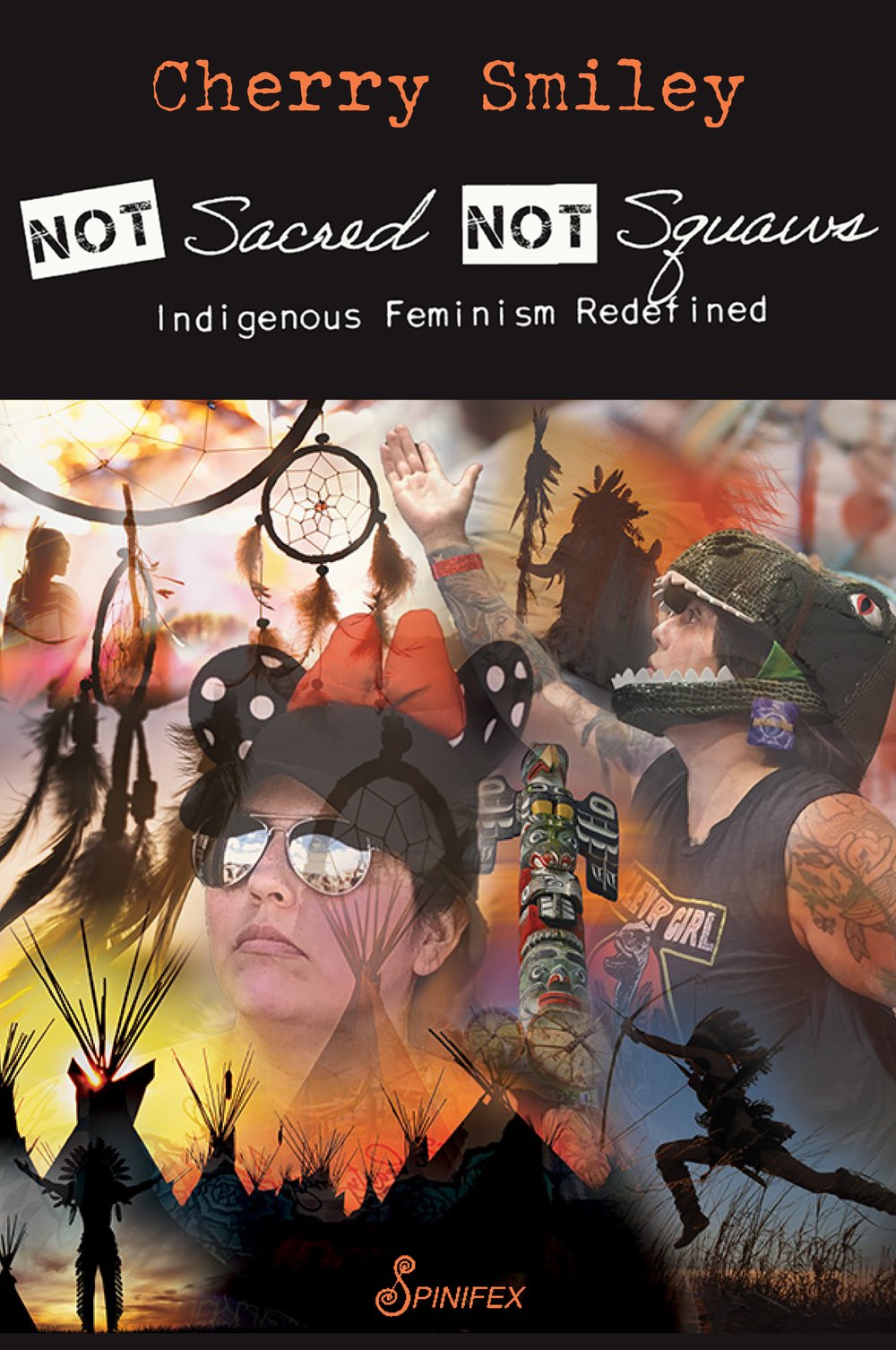 Rights
Contact
Email
Website