One of Those Mothers
Megan Nicol Reed
A raw domestic thriller for fans of Liane Moriarty and The Slap. If you were gripped by Big Little Lies, you'll love One of Those Mothers.
The residents of Point Heed keep nice houses and sign up as parent help at the local school. Occasionally they cheat on their taxes. Sometimes they fantasise about having sex with someone other than their partner. And every now and then they do drugs. But that doesn't make them bad people, does it?
When a local father is convicted of the possession and distribution of child pornography, the tight-knit, middle-class community is quick to unravel. He is granted permanent name suppression, and soon friend turns on friend, neighbour delivers up neighbour, and hysteria rapidly engulfs them all. Who among them was capable of such moral trespass?
Bridget, Roz and Lucy have been friends forever. Their lives revolve around their children, their community, each other. With their husbands and kids, they holiday together every year. Every year, until last summer, when everything went so terribly wrong.
They tell you things are never as bad as you fear, but what if they're worse? Worse than you could have ever imagined.
Were they all complicit? Certainly, they were guilty of looking in all the wrong places.
'Domestic noir up there with the best of them. Beautiful settings, believable characters, and a moral quandary to keep you reading through the night – One of Those Mothers is a page turner in all the right ways.' – Jacqueline Bublitz, Before You Knew My Name
'With stiletto-sharp observation, vibrantly drawn characters and a deeply disturbing secret at its heart, One of Those Mothers had me in its grasp from the first chapter. A terrific debut.' – Charity Norman, Remember Me
Release

Mar-2023
ISBN

9781991006295
RRP (AUD)

$32.99
Pages

296
Format

Paperback
Category

Popular Fiction
Megan Nicol Reed
Megan Nicol Reed spent seven long years mining her life for a column that originally ran in the Sunday Star Times and then the New Zealand Herald's Canvas magazine, for which she was thrice nominated for New Zealand's best columnist.
Loved and hated in equal measure, the former journalist's weekly words never failed to provoke a reaction among readers. She became particularly known for her gentle skewering of the middle classes.
Megan lives in Auckland with her husband, two teenage children and dog. One of Those Mothers is her first novel.
Allen & Unwin
Allen & Unwin is Australia's leading independent publisher and is the 2020 Publisher of the Year, a title we've now held fourteen times. Our lists are unrivalled in scope and quality, our focus on original ideas and voices, and our acclaimed authors and titles amongst Australia's best.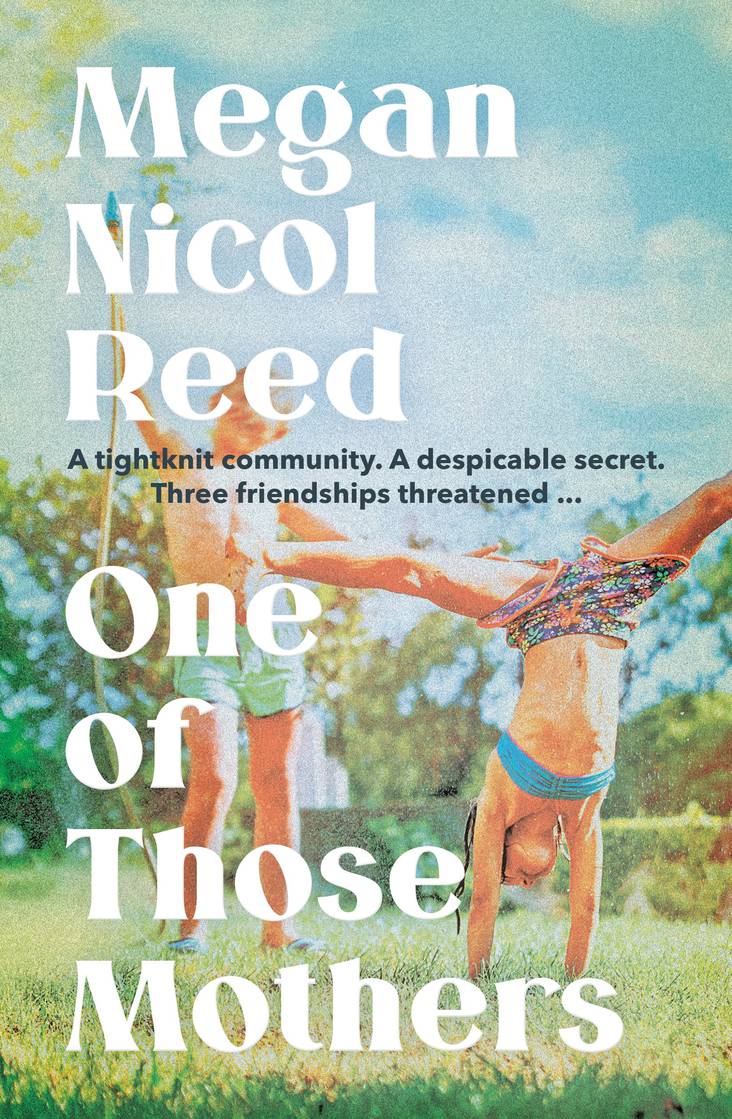 Rights
Rights sold
Contact
Email
Website