Only Birds Above
Portland Jones
This is the story of Arthur Watkins, blacksmith, who leaves his beloved young wife Helen to serve with the 10th Light Horse Regiment in the Middle East in World War I. He returns without his horse, a man forever changed by what he has seen and suffered. Years later, Arthur's children Ruth and Tom are still feeling the effects of the first war when Tom is sent by his father to work in Sumatra. Tom Watkins is there in 1942 when the Japanese invade and is taken prisoner. This is the story of two wars that divide and unite a father and son, and all the years that lie in between.
'Uniquely crafted tale of two world wars, seen through Jones' tender horse trainer touch …'
'Only Birds Above is sublime …'
'Only Birds Above establishes Jones as one of Western Australia's finest writers of literary-historical fiction.
Award

2022 ARA Historical Novel Prize (Longlisted 2022)
Release

Mar-2022
ISBN

9781760990268
RRP (AUD)

$29.99
Pages

216
Format

Paperback & ebook
Category

World Wars
Portland Jones
Portland Jones is a writer, lecturer and horse trainer who lives and works in the Swan Valley. She has a PhD in Literature and her first novel, Seeing the Elephant, was shortlisted for the City of Fremantle Hungerford Award. Only Birds Above is her second novel.
Fremantle Press
Fremantle Press is an Australian independent publishing house renowned for books of high quality. Please contact Alex Allan, CEO Fremantle Press for information about securing international publishing rights to any of our books. For our complete catalogue please see www.fremantlepress.com.au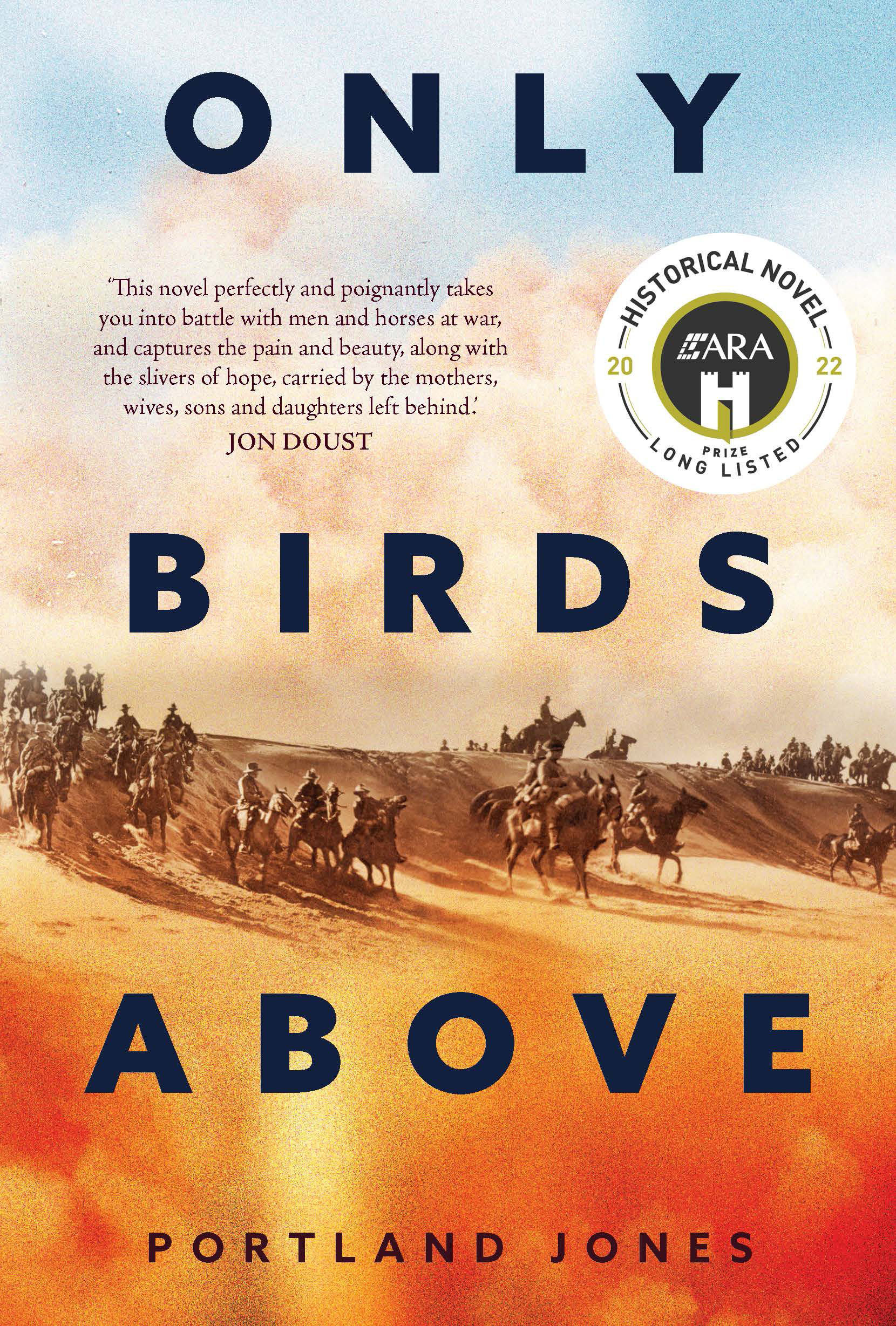 Rights
Contact
Email
Website