Our Sunburnt Country
Anika Molesworth
Anika Molesworth fell in love with her family's farm, a sheep station near Broken Hill, at an early age. She formed a bond with the land as though it were a member of her family. When the Millennium Drought hit, though, bringing with it heatwaves and duststorms, the future she'd always imagined for herself began to seem impossible.
As she learned more about the causes of – and the solutions to – the extreme weather that was killing her land and her livelihood, Anika became fired up and determined to speak out. Talking to farmers and food producers all around the world, she soon realised that there was a way forward that could be both practical and sustainable – if only we can build up the courage to take it.
Beautifully written and full of hope, Our Sunburnt Country shows that there is a way to protect our land, our food and our future, and it is within our grasp.
In Australia our climate debate can be depressing. In the hands of Anika Molesworth it is uplifting and full of hope.
Anika Molesworth invites us to imagine a better future. Read this book and be inspired.
In a hope-filled, personal tale framed by her family farm in a sun-baked landscape, Anika Molesworth weaves philosophy, science and a poet's eye into a heartwarming tale of how to help heal the planet.
Release

Aug-2021
ISBN

9781760982744
RRP (AUD)

$34.99
Pages

304
Format

Paperback
Category

Biography and the environment
Anika Molesworth
Anika Molesworth is a passionate advocate for sustainable farming, environmental conservation and climate change action. Hailing from her family's sheep station near Broken Hill, Anika is an agroecologist with a Masters of Sustainable Agriculture, and a PhD in Agricultural Science. She has been working in international agricultural development for the past six years, giving her a holistic perspective of agricultural issues at global scale. Anika is a founding director of Farmers for Climate Action, she writes frequently on her own website Climate Wise Agriculture and is a prominent youth voice in rural Australia with the Youth Voices Leadership Team.
Pan Macmillan Australia
At Pan Macmillan, we are proud to publish many of Australia and the world's most inspired, acclaimed and bestselling authors. We are passionate about bringing compelling Australian stories to readers. Our books are available in print, ebook and audiobook.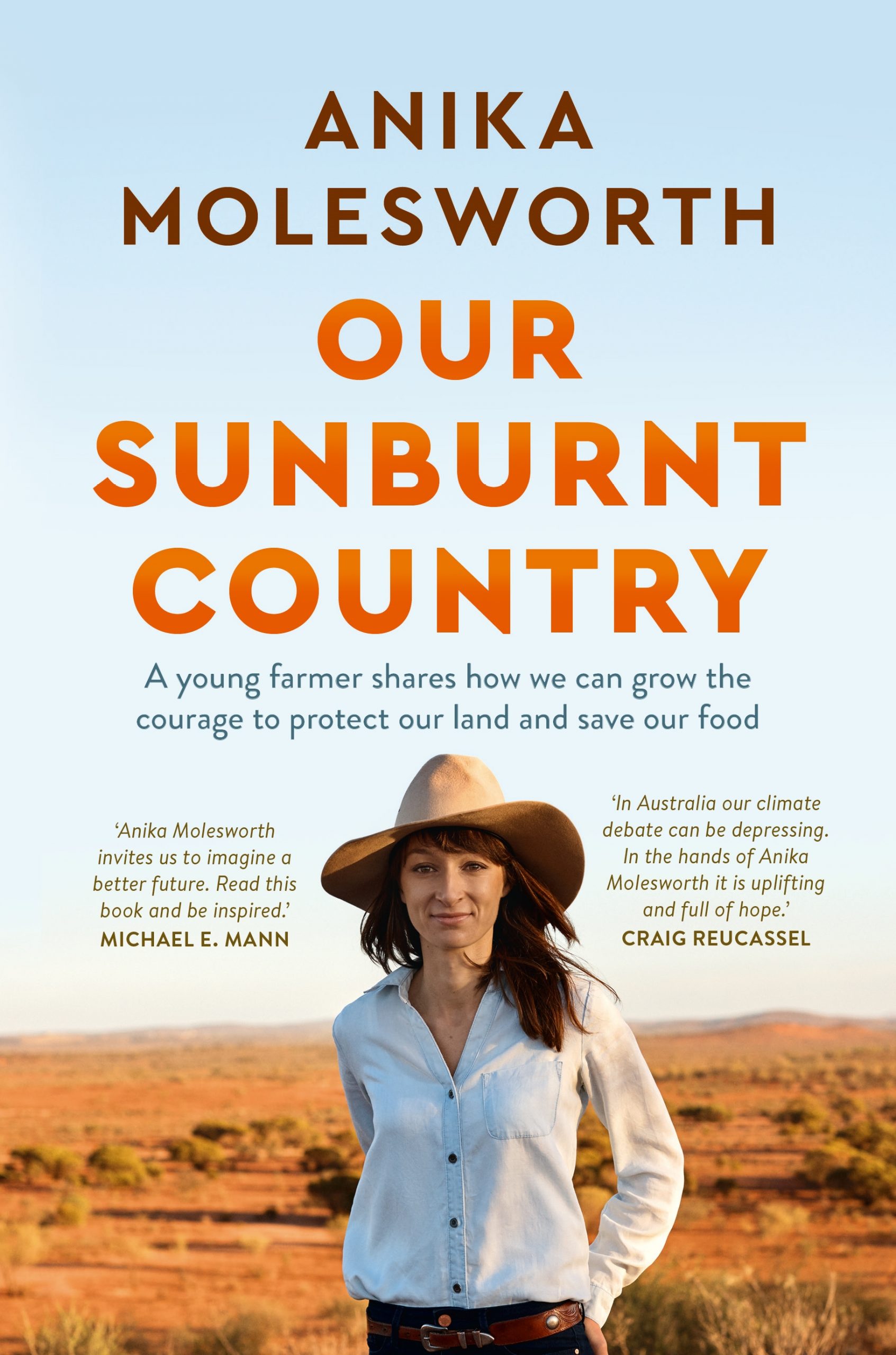 Rights
Contact
Email
Website