Paper Cage
Tom Baragwanath
Masterton isn't a big town. The community's tight, if not always harmonious. So when a child goes missing it's a big deal for everyone. And when a second kid disappears, the whole town's holding their own children that little bit tighter.
Lorraine doesn't have kids, but she has a nephew. She's holding him a bit tighter, too, because she works for the police, and she knows they don't have any idea.
Lo's not a cop, she's a records clerk. She sits out back among the piles of paper, making connections, remembering things. Working things out that the actual cops don't want to hear about.
Until the new investigator, Hayes, arrives from Wellington, and realises Lo's the only person there with answers to any of his questions. Which is just as well—because the clock is running down for the children of the town.
Both a nail-biting thriller and a beautifully written, acutely observed portrait of a community, Paper Cage is the prize-winning debut from young New Zealand novelist Tom Baragwanath.
'I really enjoyed Paper Cage. Its world feels real and its characters and relationships drew me in. Lorraine Henry is a refreshingly different crime fiction protagonist.'
'Paper Cage has all the sharp points of a great crime story and all the tragedy of ordinary lives hit hard. I couldn't put it down.'
'Expansive in its reach, and stunningly singular in its detail, this literary thriller heralds the arrival of an exciting new voice in New Zealand storytelling.'
Release

Sep-2022
ISBN

9781922458759
Pages

320
Format

Paperback
Category

Fiction
Tom Baragwanath
Tom Baragwanath is originally from Masterton, New Zealand, and now lives in Paris. His short fiction has been widely published. Between pastries, he's working on his next novel.
Text Publishing
Text Publishing is an independent, Melbourne-based publisher of literary and commercial fiction and non-fiction. Text has been awarded the ABIA Small Publisher of the Year three times and won the Leading Edge Books Small Publisher of the Year in 2018 and 2019.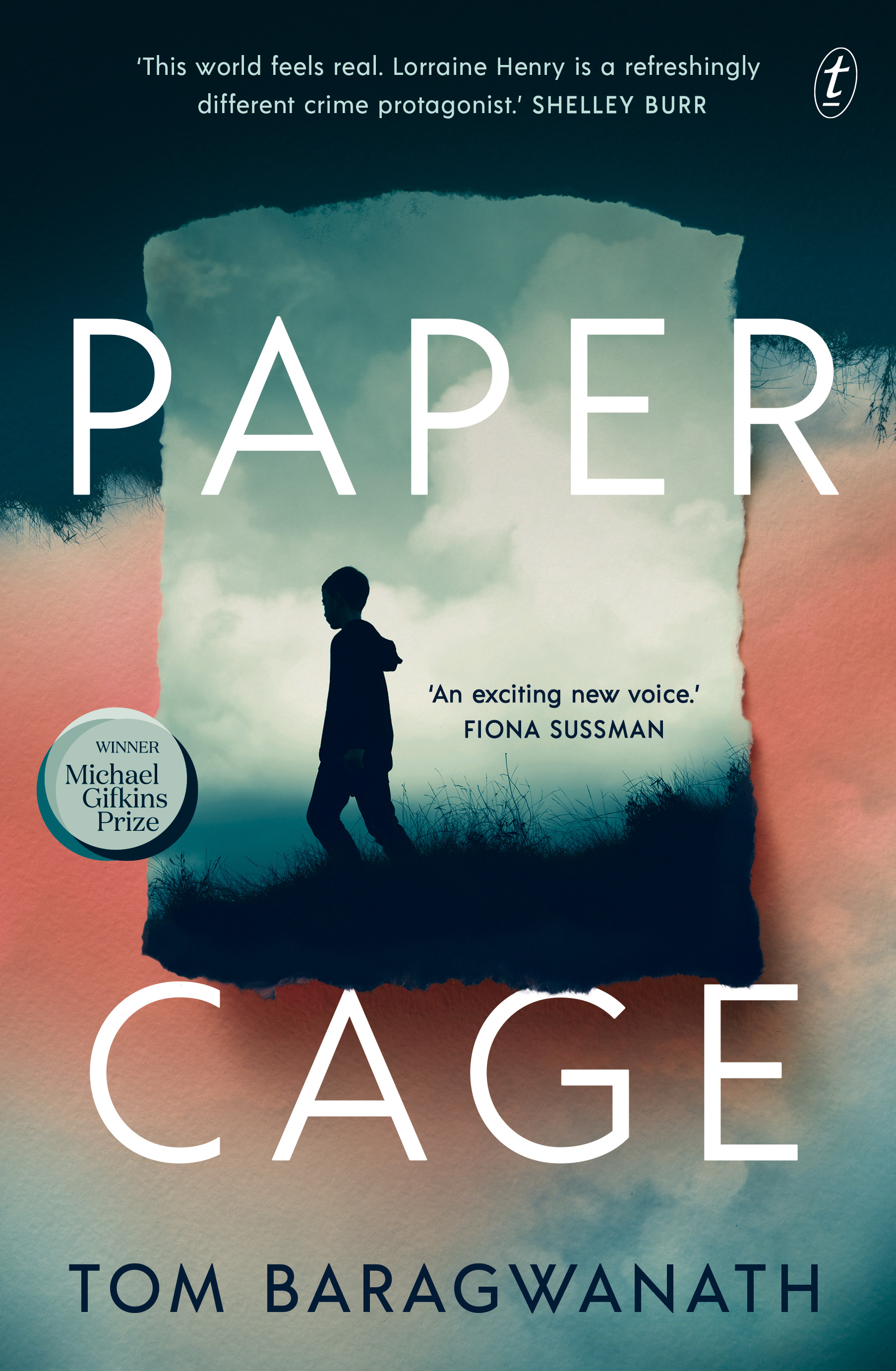 Rights
Rights Sold

UK & Comm (excl ANZ & Canada); North America
Contact
Email
Website