Popular Art and Avant-Garde (Aug 2020)
Vincent Alessi
When Vincent van Gogh picked up his pencil and set out on his artistic career, modest hope was to become an illustrator of magazines and newspapers.
From 1880–85 van Gogh assembled a collection of over 2,000 black-and-white prints. Vincent Alessi reveals for the first time how van Gogh's collection acted for him as both inspiration and manual: a guide to the subject matter demanded by leading illustrated newspapers and magazines and a model of artistic style.
These popular images are shown to have palpably shaped van Gogh's art, throughout his career, and to open up rich new understandings of a life and body of work that continue to intrigue and inspire.
Alessi's book is an important contribution to the literature dedicated to Vincent van Gogh. The influence of English literature and art on his oeuvre was very substantial... This thorough study of a decisive factor in his formation as an artist is ... fundamental to the understanding of his art.
Vincent Alessi's study convincingly argues that van Gogh never set out to be a tortured genius but rather an illustrator for popular magazines ... Of course, it's the later French works that made him, but this is a very engaging and informative academic portrait of the evolution of van Gogh...
Release

Aug-2020
ISBN

9781925495737
RRP (AUD)

$39.95
Pages

234
Format

Paperback
Category

Art History
Vincent Alessi
Dr Vincent Alessi is a Senior Lecturer in Visual Arts and Art History at La Trobe University. His research interests include Vincent van Gogh, mid-late 19th-Century European art, 19th-Century popular graphic illustration and Australian contemporary visual art and curatorial practice.
Monash University Publishing
Monash University Publishing publishes books of the highest standard across the humanities and social sciences, with special interest in books that specialise in Asian studies, politics, education, communications, Australian history, Indigenous issues, culture and society.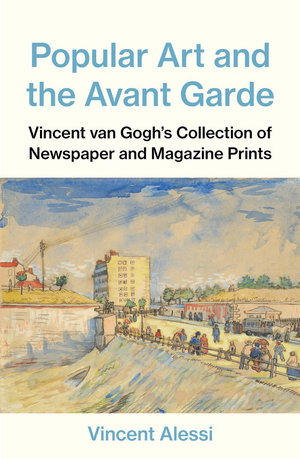 Rights
Contact

Julia Carlomagno, Publisher
Email
Website