Portrait of the Artist's Mother: Dignity, Creativity and Disability
Fiona Place
A memoir and an examination of the politics of disability. Fiona Place describes the pressure from medical institutions to undergo screening during pregnancy and the traumatic nature and assumptions that a child with Trisomy 21 should not live, even though people with Down syndrome do live rich and productive lives. Fiona's son, Fraser, has become an artist and his prize-winning paintings have been exhibited in galleries in Sydney and Canberra. How does a mother get from the grieving silence of the birthing room through the horrified comments of other mothers to the applause at gallery openings?
This is the story of a woman who defied the conventional wisdom that a child with Down syndrome is to be avoided at all costs...Her straight-talking self-portrait, which is also a portrait of her son, Fraser, a gifted artist, exposes the enormous pressure on women to terminate unborn children with detectable disorders.
Portrait should be read and shared far and wide; not only with parents, but on school and university curriculum and on reading lists for health and allied health professionals, educators, service providers and community decision makers.
many ways, Portrait of the Artist's Mother is Place's answer to the question, "what makes a life worth living?" Her answer is deceptively simple: "I am a writer and Fraser is an artist. I am his mother and he is my son. We are who we are"
Release

May-2020
ISBN

9781925581751
RRP (AUD)

$29.95
Pages

312
Format

Paperback & ebook
Category

pre-natal screening
Fiona Place
Fiona Place is a writer and an advocate for people with intellectual disabilities. Her novel, Cardboard: A Woman Left for Dead won the National Book Council Qantas Award for New Writers.
Spinifex Press
Spinifex Press turns 30 in 2021. We publish controversial and innovative feminist books with an optimistic edge.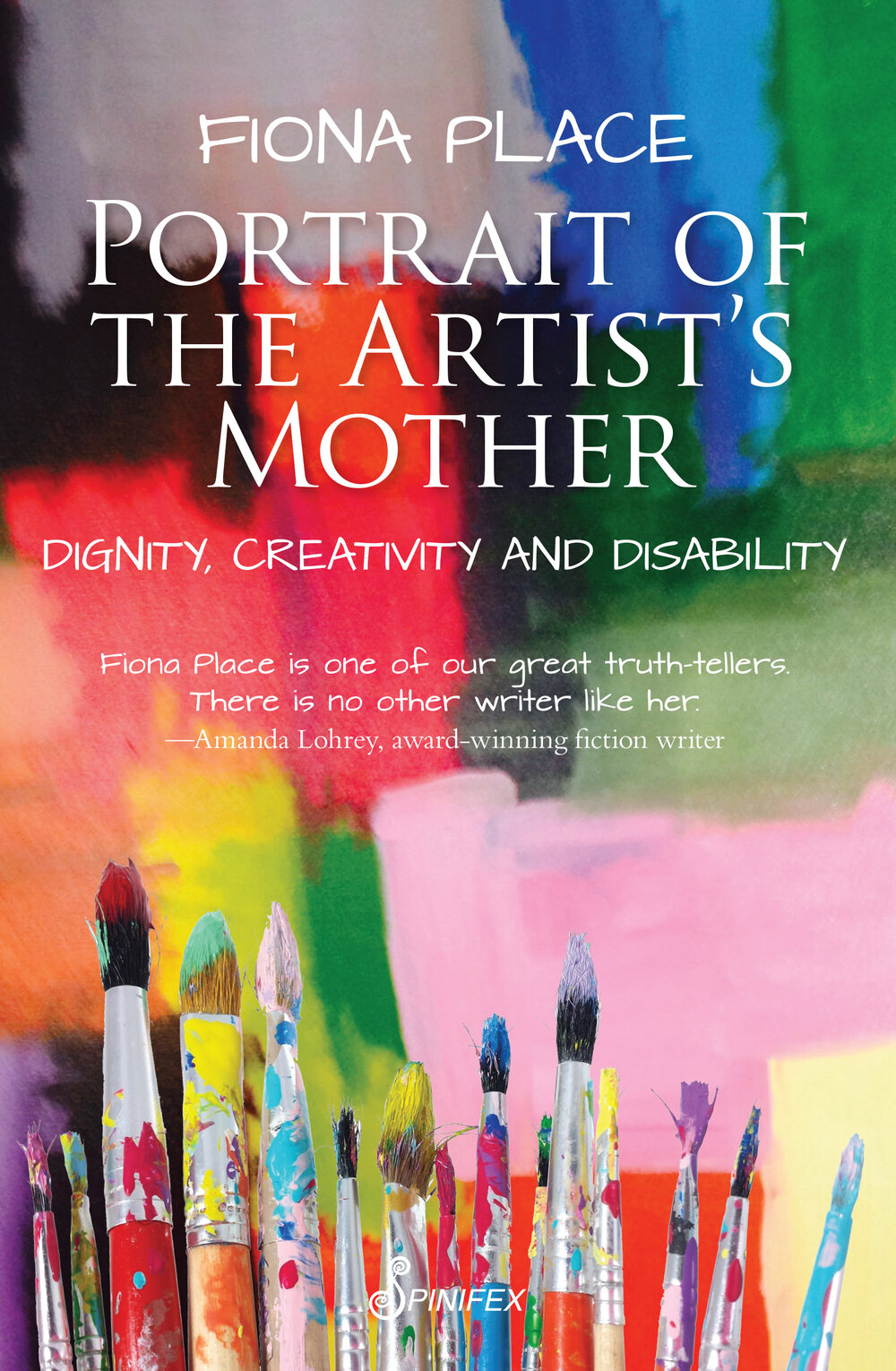 Rights
Contact
Email
Website