Reproductive Technologies and Biobanking for the Conservation of Amphibians
Aimee J Silla, Andy J Kouba, Harold Heatwole
How to decelerate loss of global biodiversity is one of the greatest challenges of our generation. Reproductive technologies have enormous potential to assist the recovery of species by enhancing reproductive output, facilitating genetic management and supporting reintroduction of threatened species. Of particular value are cryopreservation technologies coupled with the establishment of global gene banks, to conserve, in perpetuity, the remaining extant genetic diversity of threatened amphibians.
Reproductive Technologies and Biobanking as Tools for the Conservation of Amphibians brings together leading experts in the field to provide a comprehensive overview of current best practices, summarise technological advancements, and present a framework for facilitating the integration of reproductive technologies and biobanking into conservation breeding programs for threatened amphibians. It is an invaluable reference for the next generation of conservation practitioners: captive breeding facilities, researchers, and policy-makers involved with biodiversity conservation.
Provides the first comprehensive sourcebook for the application of reproductive technologies and biobanking as tools for amphibian conservation.
Release

Oct-2022
ISBN

9781486313334
RRP (AUD)

$180.00
Pages

256
Format

Hardback
Category

Conservation
Aimee J Silla, Andy J Kouba, Harold Heatwole
Aimee Silla is an Associate Research Fellow at the University of Wollongong. Andy Kouba is the Wildlife, Fisheries and Aquaculture Department Head at Mississippi State University. Harold Heatwole holds Professorships at North Carolina State University and University of New England.
CSIRO Publishing
CSIRO Publishing has an internationally recognised, editorially independent program publishing science titles for academic, professional and trade audiences. We are owned by Australia's Commonwealth Scientific and Industrial Research Organisation.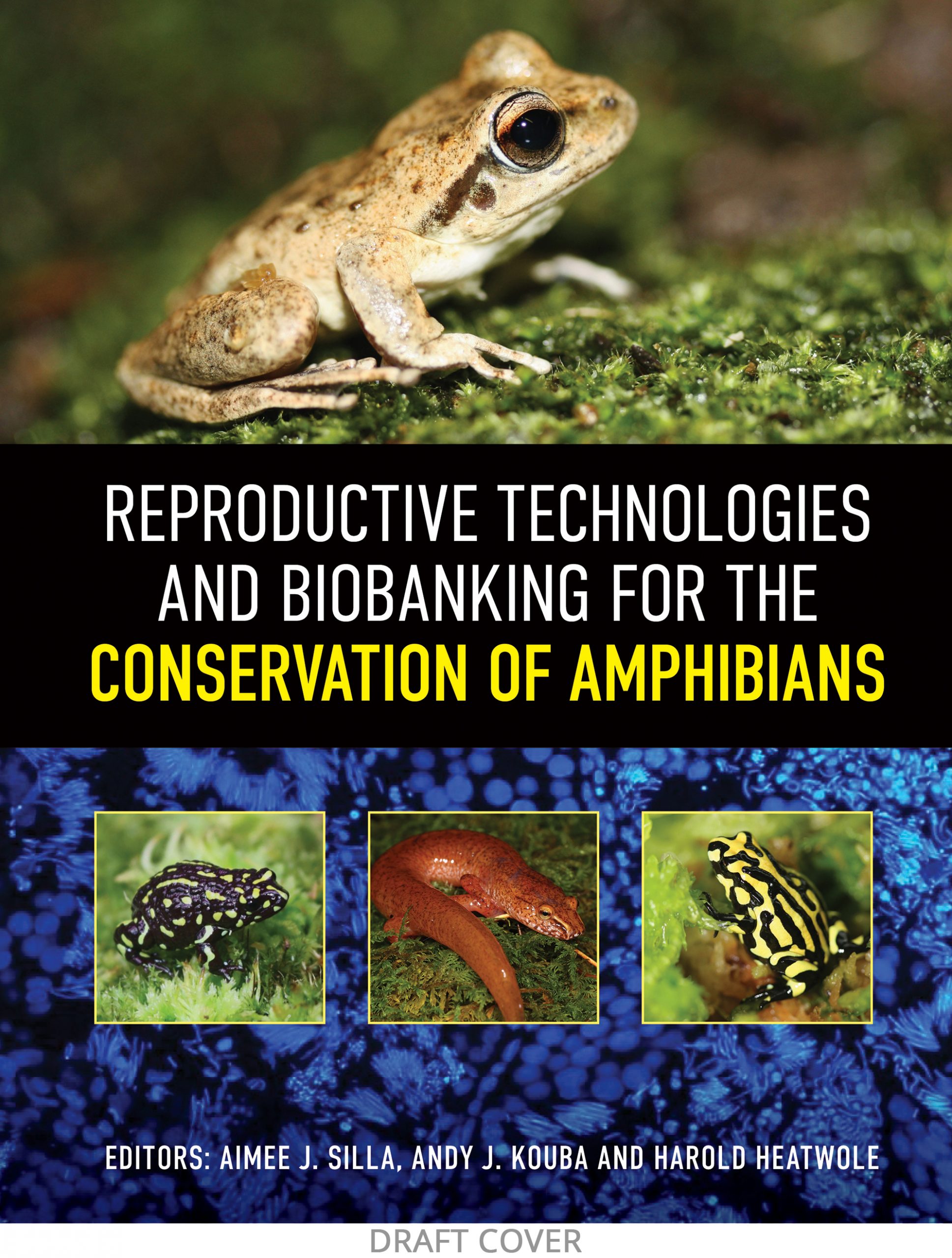 Rights

World English ex.Aust/NZ and all other languages
Contact

Claire Nance, Rights Manager
Email
Website