Rita's Revenge
Lian Tanner
The town of Little Dismal has more than its fair share of clever animals, which is why they are now in danger. Can Rita, poet, outcast and duck, solve the case of the chooknapped Clara? A quacking mystery story from the award-winning author of A Clue for Clara.
The ducks of Little Dismal are angry with a scruffy chook called Clara. She's been getting a lot of attention for being clever and telling lies about ducks. What they need is revenge.
Enter Rita. After a disastrous talent night, Rita sees revenge on Clara as a chance to restore her reputation with the ducks of Little Dismal. But Rita finds more than revenge on her mission. She uncovers a dastardly plan to chook-nap Clara. Determined to get to the bottom of this story, Rita follows Clara into the big city and learns while one might be a long way from home, one is never far from a duck.
Luckily, it's Rita's unlikely friendships with both humans, chooks and some street smart webfooted swimming birds that just might save the day – and inspire an epic poem!
A hilarious stand-alone story that is also a companion novel to the award-winning A Clue for Clara.
Rita is hilarious. The funniest book I've read in ages.
Rita's sharp tongue and poetic heart will change the way you look at poultry, poetry and friendship forever. Such a funny, original and heart-warming read.
Jealousy, revenge, crime, adventure, duck poetry and laugh-out-loud comedy - Rita's Revenge has it all! I adore this book.
Release

Jul-2022
ISBN

9781761066009
RRP (AUD)

$16.99
Pages

352
Format

Paperback
Category

Middle Grade Fiction
Lian Tanner
Lian Tanner is a much-loved children's author and playwright. Her Keepers trilogy sold into 15 territories, with Museum of Thieves selling 30,000+ copies in Australia alone. Lian's recent picture book, Ella and the Ocean, illustrated by Jonathan Bentley, won the Patricia Wrightson Prize for Children's Literature in the 2020 NSW Premier's Literary Awards, was a 2020 CBCA Notable, and was shortlisted for Speech Pathology Book of the Year.
Allen & Unwin
Allen & Unwin is Australia's leading independent publisher and is the 2020 Publisher of the Year, a title we've now held fourteen times. Our lists are unrivalled in scope and quality, our focus on original ideas and voices, and our acclaimed authors and titles amongst Australia's best.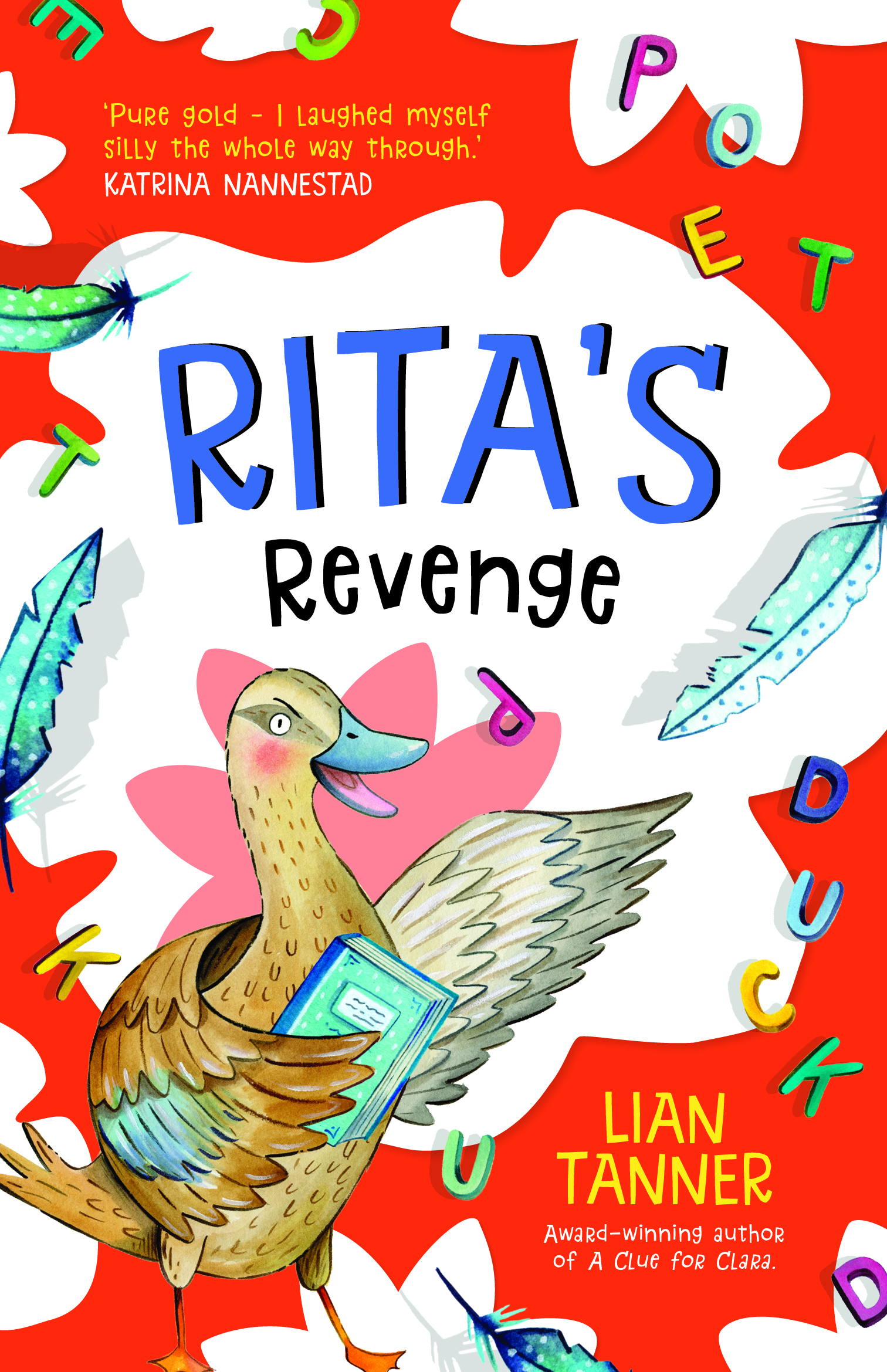 Rights
Rights sold
Contact
Email
Website