Rule of Law
Winton Higgins
This novel follows four participants with contrasting backgrounds through the nerve-racking first Nuremberg trial (1945-6) and the turbulence of the war-damaged, polyglot 'trial community' thrown together and dumped into a small, bombed-out city.
A fascinating novel, that captures the drama of history's most important trial which laid the foundation for international criminal law. This gripping account uses fiction to bring to life the personalities, principles and philosophies that contributed to the delivery of justice at Nuremberg."
This is a gripping story of one of the great moments in history. The drama was overwhelming. Once started, I could not put this book down.'
Release

Oct-2016
ISBN

9780994429506
RRP (AUD)

$26.95
Pages

305
Format

Paperback
Category

Nuremberg Trial
Winton Higgins
Winton Higgins is a writer and academic and holds degrees from the Universities of London, Stockholm and Sydney. He has taught in comparative genocide studies and sits on the board of the Australian Institute of Holocaust and Genocide Studies.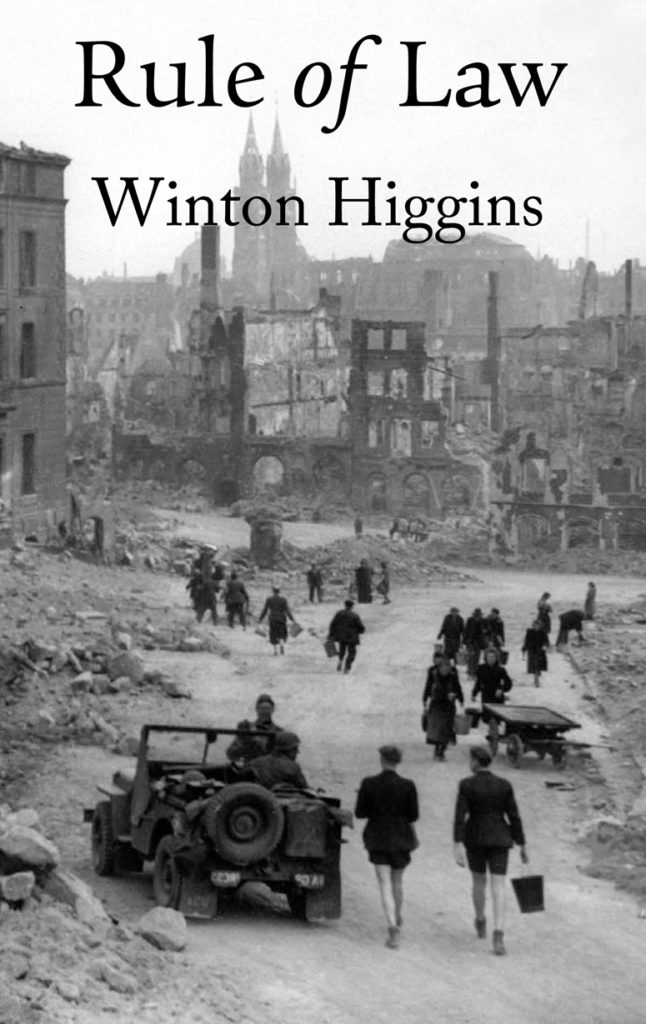 Rights
Contact
Email
Website