A big, bold and hauntingly beautiful story that captures a defining moment in Australia's history.
Everywhere he looked he saw what Utzon saw. The drama of harbour and horizon, and at night, the star-clotted sky. It held the shape of the possible, of a promise made and waiting to be kept …
In 1965 as Danish architect Jørn Utzon's striking vision for the Sydney Opera House transforms the skyline and unleashes a storm of controversy, the shadow of the Vietnam War and a deadly lottery threaten to tear the country apart.
Journalist Pearl Keogh, exiled to the women's pages after being photographed at an anti-war protest, is desperate to find her two missing brothers and save them from the draft. Axel Lindquist, a visionary young glass artist from Sweden, is obsessed with creating a unique work that will do justice to Utzon's towering masterpiece.
In this big, bold and hauntingly beautiful portrait of art and life, Shell captures a world on the brink of seismic change through the eyes of two unforgettable characters caught in the eye of the storm.
And reminds us why taking a side matters.
'A luminous look at a city at a time of change, a time when the building of the Sydney Opera House was a reach for greatness.'
'Kristina Olsson is such a graceful, wise and perceptive writer. The woman's massive heart is one big literary taproot feeding all of us answers about the Australian condition.'
Release

Oct-2018
ISBN

9781925685336
RRP (AUD)

$22.99
Pages

384
Format

Paperback & Hardback & ebook
Category

Literary Fiction
Kristina Olsson
Kristina Olsson is a journalist and the award-winning author of the novels Shell, In One Skin, and The China Garden, and two works of nonfiction, Boy, Lost: A Family Memoir and Kilroy was Here. She lives in Brisbane, Australia.
Simon & Schuster Australia
Simon & Schuster Australia publishes and distributes a variety of books in Australia and New Zealand across a range of genres including fiction, non-fiction and children's books under our local and international imprints.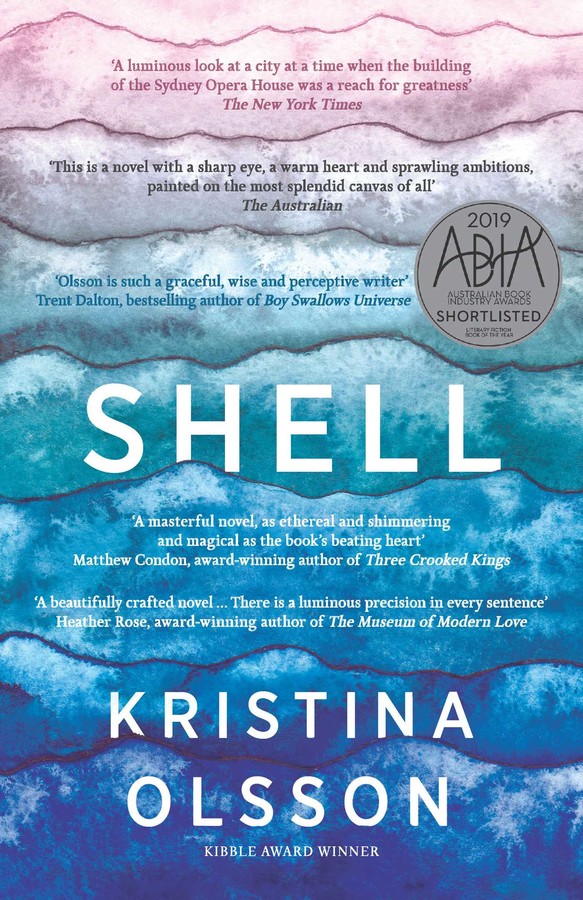 Rights
Contact
Email
Website