Speak My Name: Investigating Egyptian Mummies
Edited by James Fraser, Conni Lord, John Magnussen
"Speak my name so that I may live again" was often written on the walls of Egyptian tombs, imploring visitors to speak the names of the dead and make offerings on their behalf. These acts of continued remembrance sustained the dead in the afterlife.
Speak My Name: Investigating Egyptian Mummies explores the coffins and mummies of Meruah, Padiashaikhet, Horus and Mer-Neith-it-es, who lived in Egypt between 1200 BCE and 100 CE and whose mummies and/or coffins are now in the Chau Chak Wing Museum at the University of Sydney.
A multidisciplinary team provides new insights into mummification and coffin manufacture in ancient Egypt through a combination of scientific and Egyptological methods, including CT imaging, skeletal analysis, radiocarbon dating, and digital modelling and illustration. Their discoveries illuminate the personhood of the individuals these mummies and coffins represent. Advances in technology allow us to respectfully learn about their daily lives, including nutrition, health and disease.
Beautifully illustrated, Speak My Name demonstrates how science and archaeology work together to help us better understand the past. By studying the life and death of Meruah, Padiashaikhet, Horus and Mer-Neith-it-es, we speak their names again.
Release

Nov-2022
ISBN

9781743328460
RRP (AUD)

$40.00
Pages

208
Format

Paperback & ebook
Category

Archaeology
James Fraser, Conni Lord, John Magnussen
Dr James Fraser is curator for the ancient Levant and Anatolia at the British Museum, London. Dr Conni Lord is an Egyptologist at the Chau Chak Wing Museum. Professor John Magnussen is Professor of Radiology at Macquarie University, Sydney.
Sydney University Press
Sydney University Press is a not-for-profit, scholarly publisher of research-based books that engage, inspire and stimulate debate. We believe in the value of research, and the power of books to change the world. Our mission is to enable, support and facilitate the sharing of outstanding research.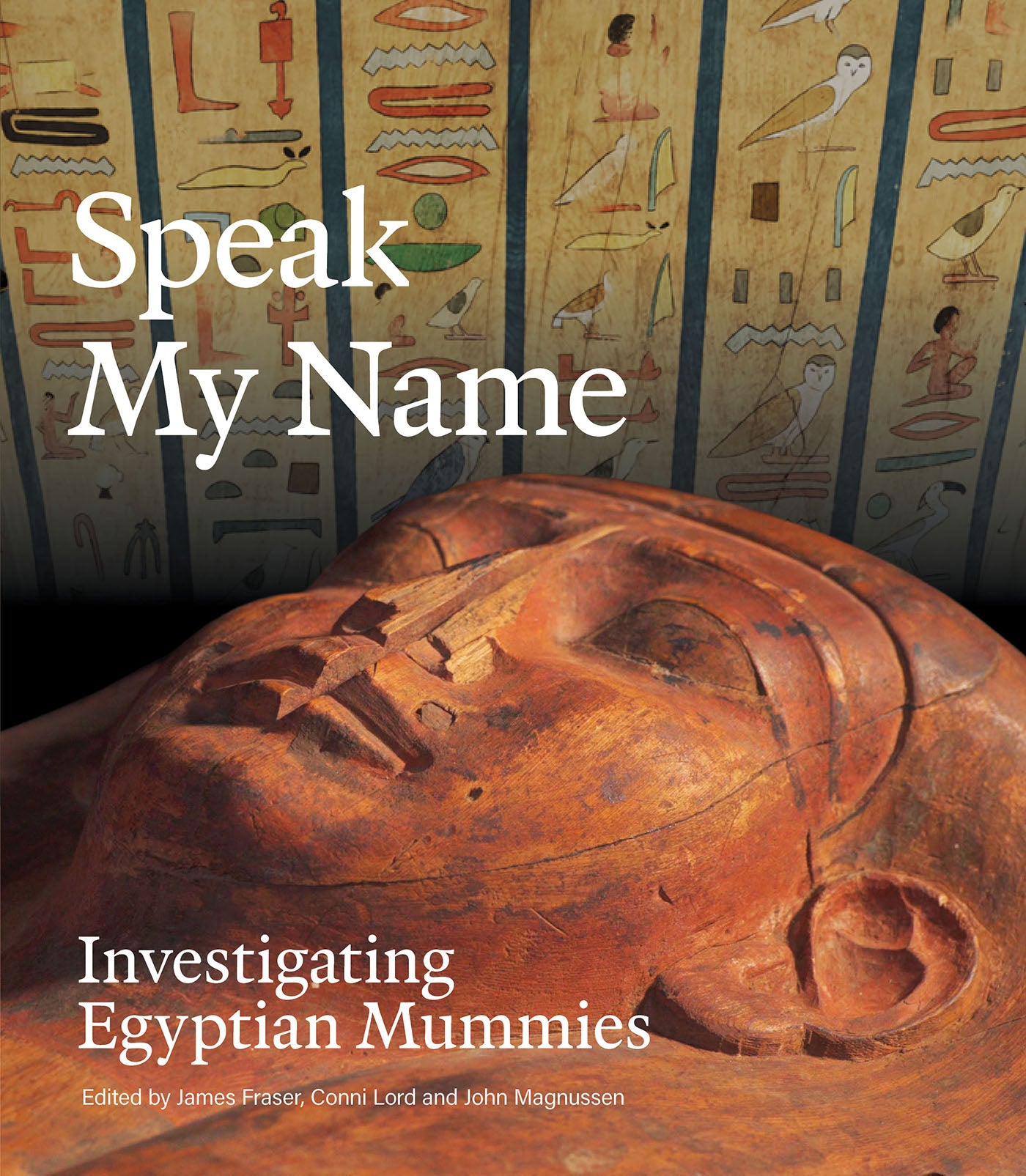 Rights
Contact
Email
Website