Stalin's Wine Cellar
John Baker, Nick Place
Stalin's Wine Cellar – which was stolen from the Czar, hidden from the Nazis and found by a Sydney wine merchant. A dangerous story of life, death, and (very expensive) broken bottles.
Two Aussies go chasing a wine treasure that sounds too good to be true and discover thousands of bottles of rare and extremely valuable century-old wine owned by the last Czar of Russia and Josef Stalin.
In the late 1990s, John Baker was known as a purveyor of quality rare and old wines. Always entrepreneurial and up for adventure, he was the perfect person for an occasional business partner, Andrew Simon, to approach with a mysterious wine list that was foreign to anything John, or his second-in-command, Kevin Hopko, had ever seen. The list was discovered to be a catalogue of the wine collection of Nicholas II, last Czar of Russia. The wine had become property of the state after the Russian Revolution, during which Nicholas and his entire family were executed. Now owned by Stalin, the wine was discretely removed to a remote Georgian winery amid concerns about the advancing Nazi army. Half a century later, the wine was rumoured to be hidden underground and off any known map.
John and Kevin embarked on an audacious, colourful and potentially dangerous journey to Georgia to discover if the wines actually existed and if the collection could be bought and transported to a major London auction house.
Stalin's Wine Cellar is a wild, sometimes rough ride in the glamorous world of high-end wine, from Sydney to Tbilisi Georgia, via Paris, Bordeaux, and New York. A multi-million dollar cellar and a breathtaking wine collection is the elusive treasure. The cast of characters includes Stalin, Hitler, Czar Nicholas II and a motley bunch of Georgian businessmen, in the early days of Russian business development that led to the world of Putin and oligarchs.
The adventure of a lifetime to buy Stalin's secret multimillion dollar wine cellar located in Georgia; it is the Raiders of the Lost Ark of wine.
Release

Aug-2020
ISBN

9781760893132
JOHN BAKER was a hotelier and rock 'n' roll promoter in the eighties before becoming a wine merchant creating a number of fine wine stores. NICK PLACE is a published author across fiction and non-fiction, of several genres
Penguin Random House Australia
Penguin Random House Australia is the largest trade publisher in Australia, with an impressive array of bestselling fiction and non-fiction titles from award-winning adult and children's authors.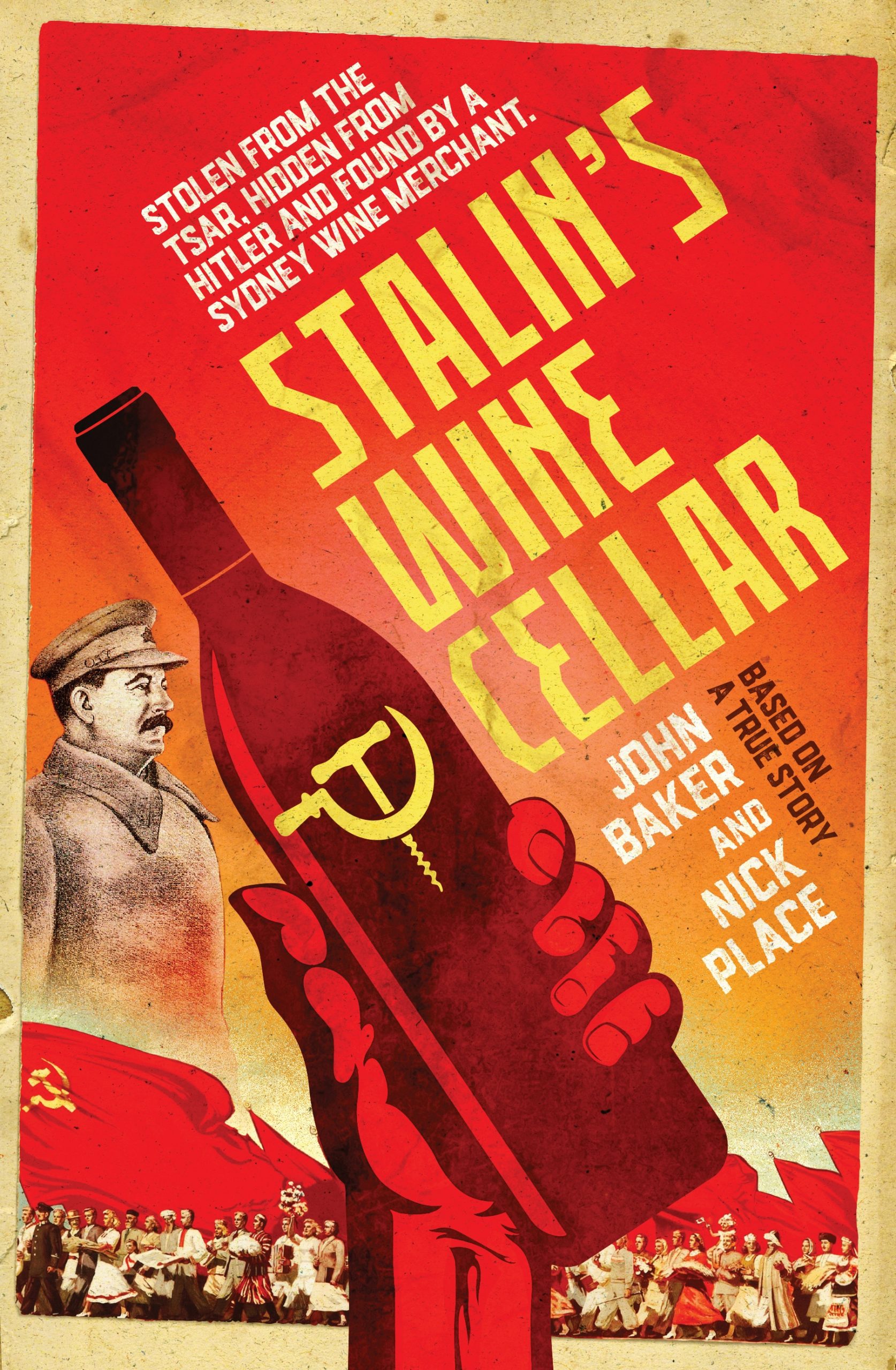 Rights
Rights Sold

China (Shanghai 99), Romania (Lebada Neagra), Estonia (Sinisukk)
Contact
Email
Website