Staying Power: Tips and Tools to keep you on your feet
Lindy Clemson and Megan Swann
The key to healthy ageing is to adopt a positive, confident attitude and to stay connected to your community. It is essential to keep your independence, especially as you approach that stage of life when you can fall more easily.
Staying power: tips and tools for keeping you on your feet gives practical and inspirational advice on how to prevent falls in your life. Through a combination of exercise and a healthy, active approach, you can beat what seem like inevitable outcomes of getting older.
'Written primarily for older people who are completely new to the concept of falls reduction, however it's also a great reference for allied health workers who are interested in falls prevention.'
Release

Jan-2010
ISBN

9781920899578
RRP (AUD)

$30.00
Pages

160
Format

Paperback
Category

Health and medicine
Lindy Clemson and Megan Swann
Lindy Clemson is a specialist in public health research on ageing and an occupational therapist.
Sydney University Press
Sydney University Press is a not-for-profit, scholarly publisher of research-based books that engage, inspire and stimulate debate. We believe in the value of research, and the power of books to change the world. Our mission is to enable, support and facilitate the sharing of outstanding research.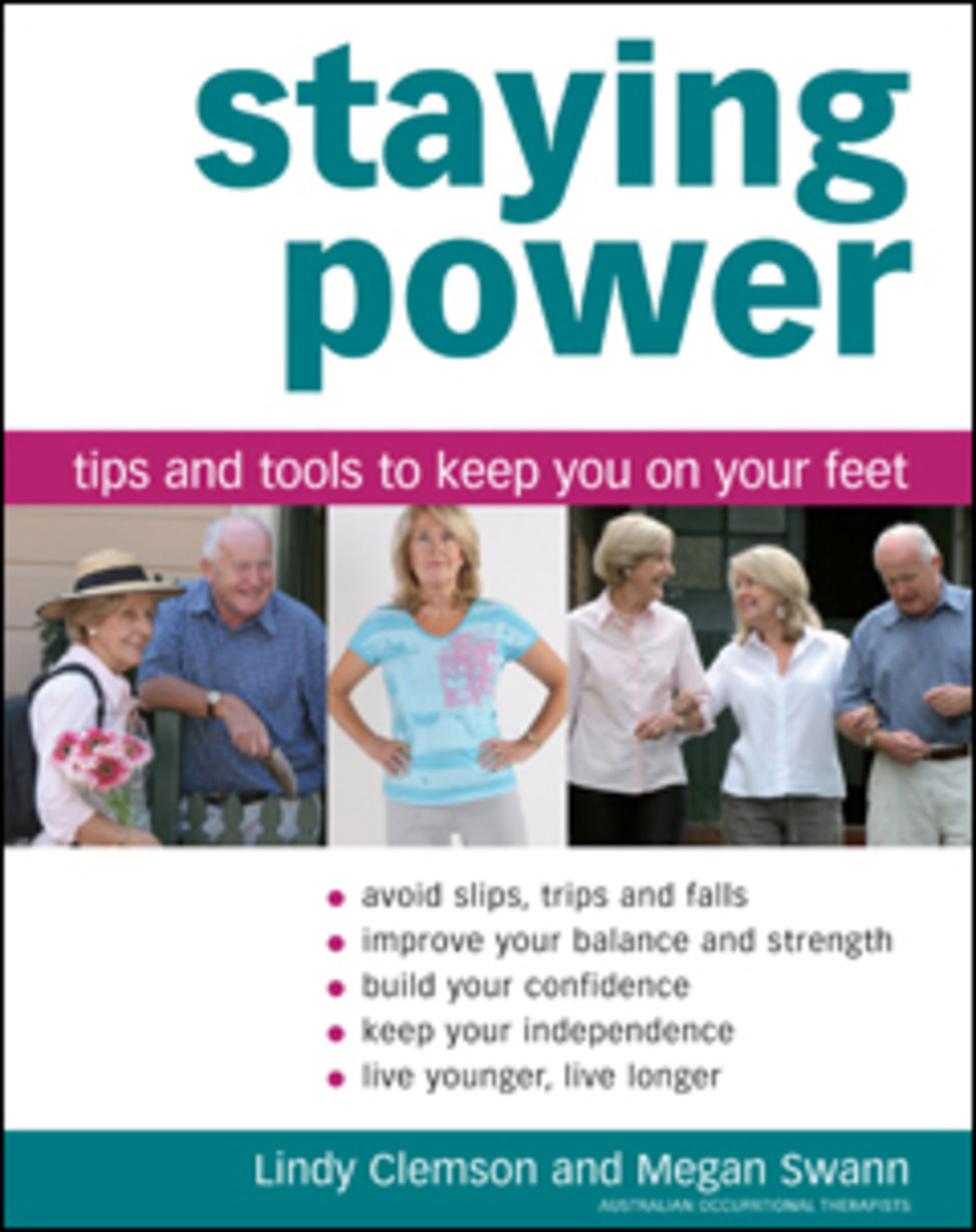 Rights
Contact
Email
Website