Super Sidekicks 1: No Adults Allowed
Gavin Aung Than
Superheroes have it easy. They don't have to clean their secret headquarters, wash the alien bloodstains out of their costumes or be responsible for taking Super Mutt out for a walk. No, they leave all that for their sidekicks like me, while they get all the credit!
I'm Junior Justice, but you can call me JJ, and I think it's time we made our own team.
The Super Sidekicks!
Are you with me?
Being a superhero sidekick isn't as fun as you think. You do all the work, beat the bad guys and save the planet, only for your grown-up partner to get all the credit. Junior Justice is sick of it, so he and his sidekick pals, Flygirl, Dinomite and Goo, have decided to form their own super team.
But before they can start saving the world they'll have to prove to the adult heroes that they're more than just sidekicks. And once the evil Dr Enok discovers his favourite pet Goo has left him to join a super team, the world might need saving sooner rather than later!
Super Sidekicks delivers action, a super side-splitting good time, and proof that heroes can come from anywhere! Giving a copy to a young reader is the most heroic thing you can do.'
An excellent, super-fun mini graphic novel (in black and white) . . . A clever story of empowerment told in a fresh new voice and wrapped up in a superhero comic package.'
This adventure in laughter and friendship along with the comedic black and white illustrations make this graphic novel a must read.'
Release

Apr-2019
ISBN

9780143795865
Category

Junior/Middle-Grade Fiction
Gavin Aung Than
GAVIN AUNG THAN is a freelance cartoonist. His webcomic Zen Pencils, has been featured by The Washington Post, The Huffington Post, Slate, Buzzfeed, Gawker and Brain Pickings. His first series for children, Super Sidekicks, grew out of Gavin's long–time obsession with superheroes.
Penguin Random House Australia
Penguin Random House Australia is the largest trade publisher in Australia, with an impressive array of bestselling fiction and non-fiction titles from award-winning adult and children's authors.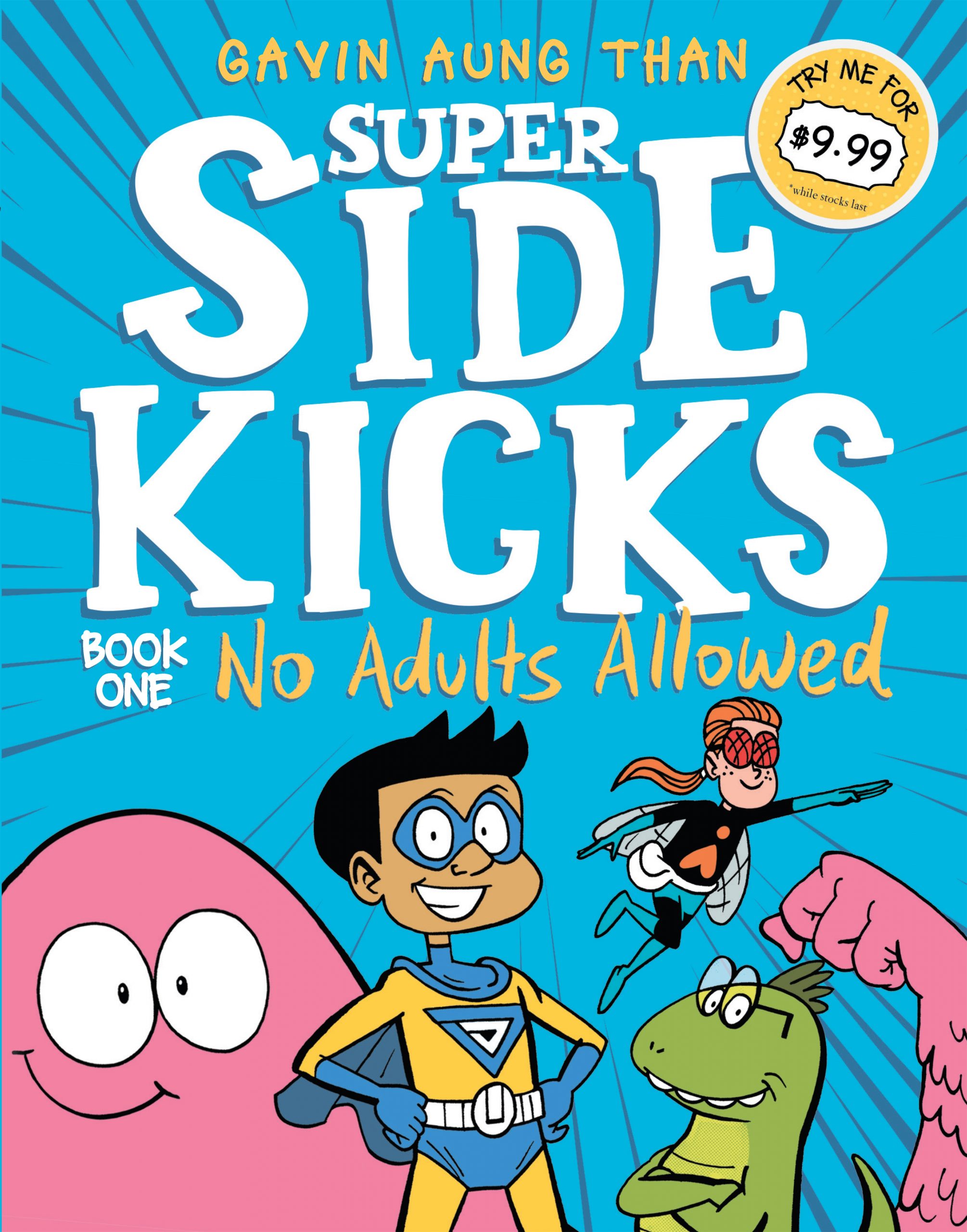 Rights
Rights Sold

North America (Penguin Random House), United Kingdom (Penguin Random House), Norway (Aschehoug)
Contact
Email
Website