Tales of Enlightenment
Kit Fennessy
Welcome to Tales of Enlightenment.
Found on bookshelves between John Clarke and David Sedaris, Kit Fennessy's writing has been compared to Roald Dahl; only with slightly shorter legs.
Tales of Enlightenment delivers another tour de force, providing you with an emergency hatch from the humdrum of everyday life into a realm of comedy, escapism and metaphysics.Inside this hot little mover, you'll find:
* Zarkan Coridian, Alien Schoolboy * The worst job ever * Ghosts bound for revenge * Vampires * Whippets running amok * Life in the Hot Seat * The channeling of Shakespeare, Ricky Gervais, and others * Poems that will make you laugh and cry * Comics Galore * … and so much more!
This book may open your inner eye and allow the mystic light of wisdom in¿ if you're ready for the next step in your karmic evolution. An instant classic, Tales of Enlightenment is another gem from the author that brought you Tales of the Dark and the Hidden People.
It's been a long time between drinks, but finally Kit is back! Funny tales, moving tales, cute cartoons and more! Enlighten yourselves.~ Kerrie Window, Dymocks Books Melbourne
ISBN

9780975198056
RRP (AUD)

$20.00
Format

Paperback
Category

Short Stories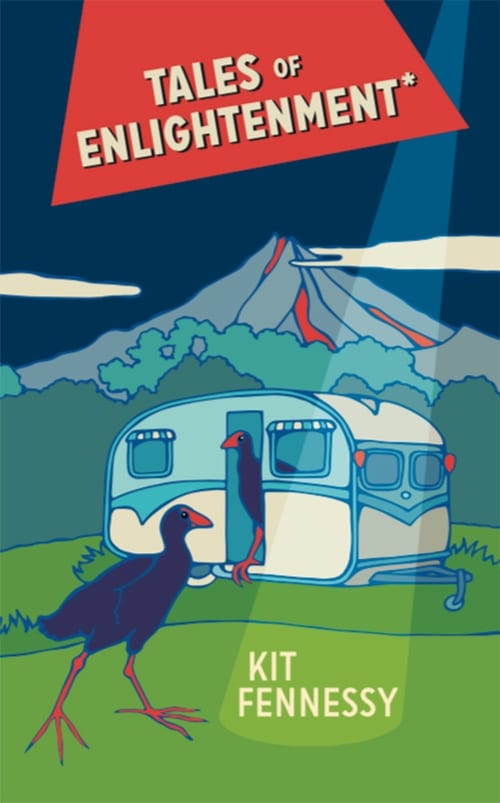 Rights
Contact
Email
Website