Tales of the Dark
Kit Fennessy
Full of mischief, valour, ribaldry and murder, the Tales of the Dark collection has enthralled everyone who has read it. These are the Tales that will take you to places unseen during daylight hours.
Packed within this delightful volume you'll find:
• Time travel ficiton in "42"
• Zarkan Coridian – alien school boy (Part I)
• Sigurd, bane of Thissledor
• Withering Whites
• New York's Brussel Sprouts Murphy
• Life in a leaf with Cedric Chattrel
• An Icelandic night in the Dark in a metal igloo
‍Plus
‍Pomes about a girl called Margarine and a sailor who lost his pussycat (Argh, Again)… and so much more.
"Tell him he should be sent to the Congratulatorium" ~ John Clarke
ISBN

9780992378318
RRP (AUD)

$20.00
Format

Paperback
Category

Short stories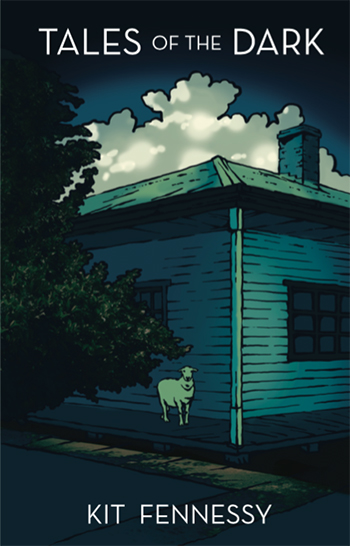 Rights
Contact
Email
Website