The 99th Koala
Kailas Wild
In last summer's devastating fires, Kangaroo Island lost half of its koala population, with many more left injured and starving. This is the inspiring and sometimes confronting story of someone who went to help and ended up a koala dad.
When Kailas Wild – arborist by trade and conservationist at heart – heard that there were injured koalas on Kangaroo Island who could only be reached by a tree climber, he drove 1500 kms to volunteer.
Seven weeks later, he had crowd-funded sixty-five thousand dollars, participated in the rescue of over 100 koalas and had formed a special bond with a baby koala – Joey Kai. His social media postings gained tens of thousands of views and press attention around Australia and overseas, including the BBC, The Times (London), The New York Times and The Daily Mail.
The 99th Koala shares that experience, in words and pictures, and introduces us to some of the koalas of Kangaroo Island. Sometimes tragic, sometimes hopeful, Kai's story above all commemorates our unique wildlife, and demonstrates the power of one person trying to make a difference.
'At a time when many people have felt helpless to act against the immensity of the fires or the threat of climate change, Kai's daily descriptions and videos of saving helpless animals have been a welcome dose of personal courage and deep humanity.'
Release

Nov-2020
ISBN

9781760858094
RRP (AUD)

$32.99
Pages

208
Format

Hardback
Category

Memoir
Kailas Wild
Kailas Wild is a climbing arborist, conservationist, wildlife rescuer and surrogate father to the orphaned koala Joey Kai. He lives in NSW.
Simon & Schuster Australia
Simon & Schuster Australia publishes and distributes a variety of books in Australia and New Zealand across a range of genres including fiction, non-fiction and children's books under our local and international imprints.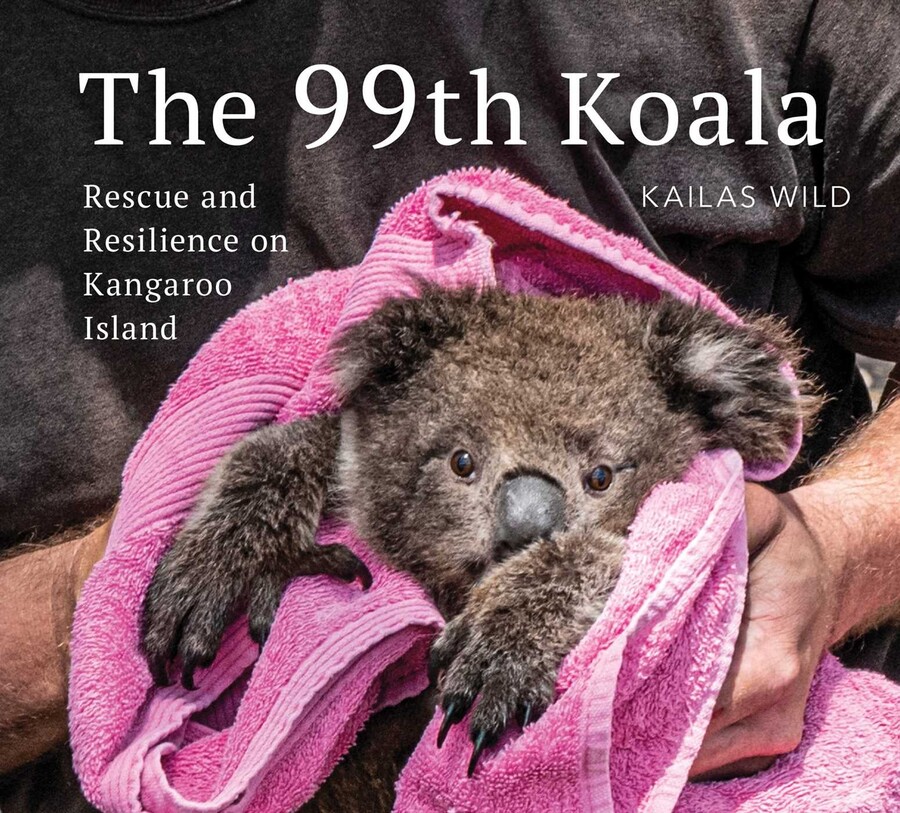 Rights
Contact
Email
Website